---



Chair Shots Presents: One Part Batman; One Part Joker- All Dean Ambrose


By Rob Simmons
Jul 23, 2014 - 10:13:21 AM




Welcome back everybody to the column that is doing its part to celebrate Batman's 75th Anniversary. When I think of Batman, I think of the grizzled, solemn vigilante of justice that has kept the streets of Gotham safe for so many years. But what would Batman be today, if it weren't for his other half; the black to his white, the yang to his yin- The Joker.

"We stop looking for monsters under the bed when we realize they're inside of us"

When Dean Ambrose first debuted as part of The Shield, the WWE Universe was introduced to a character that was unlike anything we had seen in recent years. He was off-center, off-kilter and quite frankly, just off. He strutted down the arena steps with his brothers in the Hounds of Justice, but you could quite clearly see that Ambrose didn't care about justice. Ambrose had the look of a man that cared about mischief and mayhem. He was the epitome of a comic book villain.

But don't for one minute think he was alone in that image. He was flanked on both sides by two men that could very easily have been part of Batman's Rogues Gallery. Seth Rollins appeared with half a head of blonde hair, and half a head of black hair. All that was missing was a shiny coin for him to flip and Seth would have played the part of Two-Face to a tee. At times he was even-keeled, keeping The Shield from combusting when things got troublesome. He was the keeper of the peace, the voice of reason. But his demeanor could change in a split-second, into the frantically paced tornado of action that made him so dangerous.

On Ambrose's other side was the muscle of the group, Roman Reigns. Roman fills the role of Bane to a tee. He's big and muscular, and when the need arises seems to ramp that size and strength up to another level as if he were injected with Venom. He becomes unstoppable, and the Triple Power Bomb that he used, Reigns at any time could "break the Bat" so to speak. He put many a wrestler out of action, some of which have never been the same again.

"Madness, as you know, is a lot like gravity. All it takes is a little push."

But for my money, there wasn't a member of The Shield more dangerous than Dean Ambrose. With his maniacal grin, his twisted expressions, and his "No Fear" attitude, Ambrose brought something to the table that was crazy and frenetic. He was always right on the verge of madness, and you never quite knew whether or not he was going to cross over into complete insanity. And quite frankly, the WWE needed a little bit of complete insanity.

For too long, the WWE Universe was saddled with generic, unexciting Superstars with little or no character or personality. There were, in a sense, way too many Supermen one place. The top guy in the WWE has over been saddled with the label of "Super Cena." That just doesn't come from the fact that he always appears unstoppable, but also from the fact that for all intents and purposes, he's very vanilla.

Dean Ambrose hates vanilla.

John Cena is the guy that helps old ladies across the street. Dean Ambrose drives the car that splashes the water onto the old lady.

John Cena is the guy that drops some change into the Santa Claus' bucket at Christmastime. Dean Ambrose is the guy who drops in his chewed up gum.

And that's exactly what we needed. We needed some excitement to break up all the monotony that the WWE had given us for so long. That's why The Shield was so successful. Whether we knew it or not, we were craving Super Villains. And that is what we got, and we got it in spades.

Then THIS happened:




And with one simple chair shot, Dean Ambrose became something else entirely. No longer was Dean the WWE's version of The Joker. Now he was a man out to avenge a death; a man out to right a wrong; a man determined to bring justice to the WWE.

Dean Ambrose became Batman.

" It's not who we are underneath, but what we do that defines us."

Underneath it all, Dean Ambrose is a madman. But after Seth Rollins turned his back on The Shield, Ambrose's course of action changed dramatically. While Batman fought for years to avenge the death of his parents at the hands of the scum of Gotham, so now does Dean Ambrose fight to avenge the death of HIS family- The Shield. While the madness still exists, much like the Batman, he keeps it in check just enough to dole out his justice effectively. He's the threat that lurks just inside the shadows.

Dean Ambrose has made it his goal in life to prevent evil from winning. When Seth Rollins won the Money in the Bank briefcase, he perhaps opened up a can of vengeance that he may never be able to contain. Ambrose has firmly stated, that wherever Seth Rollins is, he will be. Whenever Seth Rollins tries to cash in the briefcase, Dean Ambrose will be there to ensure that doesn't ever occur. He's become everyman's hero; righting the wrongs we wish we could fix in our own lives.

" But as a symbol… as a symbol I can be incorruptible. I can be everlasting."

How often in our own lives do we wish that, just once, we could flip out just a little? How often in our lives do we see something terrible happen to a good person and wish we could do something about it. As humans, we teeter on the edge of right and wrong. We're not allowed, according to social norms, to be THAT PERSON. I think that's the appeal that Dean Ambrose has. He's what all of us WANT TO BE. He's one part Joker, one part Batman, and all parts Dean Ambrose.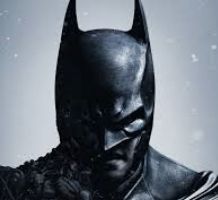 What do you think dear readers? Is Dean Ambrose both the Dark Knight and the Clown Prince? Hit me up with your questions, comments, death threats, and your favorite Batman storylines at all the available outlets.

EDIT: Our good friend Steve, host of The Late Shift on LOP Radio, has a brilliant counter-point to this column in the Columns Forum section right here at Lords of Pain. Be sure to check that out by clicking on the Forums link at the top of the page.

As always, thanks for reading. If you like what you read, pass it along to your friends. Let's grow Chair Shots and LordsofPain.net as big as we can.

Join me next time. Same Bat-Time, Same Bat-Channel
Rob Out!




Chair Shots has its own Facebook page now. Find it here.
Chair Shots on Facebook
Chair Shots Presents: Until Next Time....
Welcome to the Underground: Ultima Lucha Night One
Chair Shots Presents: A Real Man's Man, Dalton Castle!
Welcome to the Underground: Son of Havoc's Fury Road Leads to Ultima Lucha