---



Chair Shots Presents: NXT Takeover San Antonio- The 4WD Review


By Rob Simmons
Jan 28, 2017 - 11:24:57 PM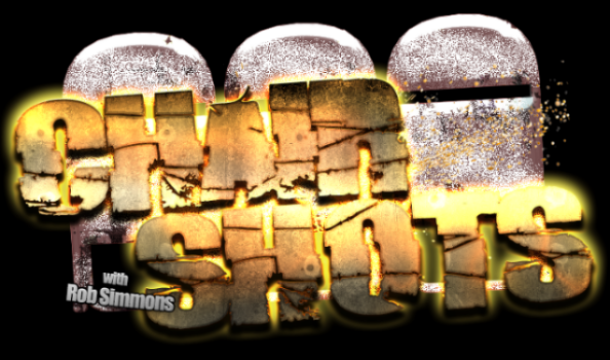 Banner by Trey Cox Graphics



It's Royal Rumble weekend folks, and it kicked off tonight with the latest NXT Takeover special, live from San Antonio, TX. Tonight, the card would be stacked with 2 former TNA World Champions, 1 former Ring of Honor World Champion, and 1 former IWGP Champion. That's a hell of a lot of talent in the ring, and it was time for NXT to go from Glorious to Victorious!

Tonight, I was able to watch Takeover with my sidekick, my 10-year old daughter Josie, who went with me to see NXT live late last year. You'll hear from her a little bit throughout the column as well. So for those of you that forgot how the 4WD Review works, let's break it down.

The matches will be graded on a gear shift scale. It looks something like this:

PARK- the match had no business being on a PPV whatsoever
REVERSE - the match was worthy of a PPV spot, but failed to deliver
NEUTRAL - the match was decent, but overall left little or no impression; average
DRIVE- the match was good, solid PPV encounter
4WD- Match of the Night

Before we got to our first match, we met our announce team of Tom Phillips, Corey Graves, and wait a minute……"Showtime" Percy Watson? Where the hell did he come from? As the night went on, I kept asking myself where he went, because he all but disappeared for large portions of the card on commentary. Anyway, let's get this thing going shall we?

"THE PERFECT 10" TYE DILLINGER VS. ERIC YOUNG

A lot was made of the fact that Eric Young trained Tye Dillinger to wrestle, and has tried to recruit Tye to become part of SaNitY and join his crew. Of course Tye wants nothing to do with that, but has of late been questioning himself in NXT after taking a few losses. The odds were stacked against Dillinger in this one, as Young brought along Killian Dane and Alexander Wolfe to roam around at ringside, which was something Tye constantly had to keep in the back of his mind.

Dad, why does that Eric Young guy have such pointy nipples? I don't think I like him very much.

Well Josie, first off stop looking at a grown man's nipples, and secondly…..I don't know. Dammit, now I can't stop seeing that. Why DOES Eric Young have such pointy nipples? Josie's a bit of a "face" fan, rarely rooting for the heels, plus we saw Tye in Baltimore and she loved him.

I quite enjoyed this encounter, and it was the perfect hot opener for the card. From Dillinger having to stave off the members of SaNitY to trying to stay out of his own head, it seemed as though Tye constantly had his back against the wall. Just when you thought he was going to get the victory with the Tye Breaker, Wolfe put Young's leg on the bottom rope (rather awkwardly) stopping the pinfall. Once again Tye got distracted by Young's cronies allowing Eric the opportunity to defeat The Perfect 10 with a Flapjack Neckbreaker.

See you tomorrow night at the Rumble Tye, when you enter at Number……..10!

PARK REVERSE NEUTRAL DRIVE 4WD


ANDRADE "CIEN" ALMAS VS. RODERICK STRONG

So I'll be perfectly honest with you, I'm not really a fan of either of these guys. Almas has done nothing for me since his debut in NXT, and for as good as Roderick Strong is in the ring, he's about as exciting as vanilla ice cream served with a side of white toast.

Dad, is he wearing a fedora? I like fedoras. He looks like Agent P from Phineas and Ferb.

Apparently there really isn't much to this feud other than the fact that these two guys really don't like each other very much. OK, that works, but there needs to be something in the match that will keep the viewers invested, and while Almas and Strong did a respectable job, there wasn't much that I seemed to care about here. Almas did his usual flippy stuff and Strong hit all of his signature moves you've seen 1000 times in Ring of Honor. For as good as Roddy is, he really hasn't changed things up very much has he?

The NXT crowd seemed to enjoy the match though, which at the end of the day is all you can ask for really. Strong wins with a Sick Kick, which I always found an odd finisher for him considering he's the "King of the Backbreaker." I don't know, maybe I'm thinking about it too much.

PARK REVERSE NEUTRAL DRIVE 4WD


AUTHORS OF PAIN (W/PAUL ELLERING) VS. #DIY (NXT TAG TEAM TITLES)

Josie and I saw the AoP wrestle TM61 in Baltimore when they came and I was more impressed with them then I thought I would be. They were really, really green when they first hit the NXT ring, but have progressively gotten better with each outing. This would be their biggest match to do, going up against Gargano and Ciampa, who certainly want to hold onto their recently won titiles.

Are they brothers? They look like brothers. And why does their manager look like he has to go to the bathroom?

Josie, that's Paul Ellering. He's a LEGEND darn it. Don't make fun of him. But yeah, I guess he does look constipated all the time. So this one was about the uphill battle that the Champions would face going against the undefeated Authors of Pain. Oddly, #DIY were the underdogs, despite having the gold around their waist, but that's a label they've learned to embrace. Again, the AoP seem to have stepped their game up yet again, going blow for blow with two veterans of the squared circle. While this won't ever rank up there with the #DIY/Revival matches or any of the recent tag-title matches honestly, it was highly entertaining.

The end came with #DIY attempted their Knee Strike/Super Kick combo in the middle of the ring, but got caught in the Super Collider, followed by the Last Chapter as new Champions were crowned. The story here is who will be the first team to defeat the Authors of Pain, and who will close the book on their undefeated story.

PARK REVERSE NEUTRAL DRIVE 4WD

Before we got our next match, Seth "Freakin" Rollins hit NXT ring, calling out Triple H….no DEMANDING Triple H come to the ring. Trips came out, never said a word, and called Security to take care of Mr. Rollins as he left to a chorus of boos. Rollins tried to fight off Security, but in the end there was just too many of them.

Now I'd seen a few people speculate that this was the perfect time for Seth to go after Triple H, considering Triple H won't come to him, and I have to agree that this was beautifully done. It was a bit of a shocker to the fans, and definitely was a "water cooler moment" so to speak. Kudos for the WWE for putting this where they did.


PEYTON ROYCE VS. BILLIE KAY VS. NIKKI CROSS VS. ASUKA (NXT WOMEN'S TITLE)

This was a HOT DAMN MESS!

I knew when this match was announced that there were going to be some considerable issues when this one came around. The NXT Women's Division is just too weak right now for any of these three Challengers to have given Asuka any kind of battle. As it was, three of them couldn't pull off a respectable match against her. The best of the three, Nikki Cross, barely had time to get any action in as Billie Kay and Peyton Royce kept attacking from behind.

Dad, Nikki Cross is scary. She's with Eric Young right? I don't like any of them.

Well, I didn't like this match very much Jos. I saw Peyton Royce live as well, and my comment at the time when I wrote my review was "well, Peyton Royce is a person that exists." I stand by this statement. She does exist. But honestly, her and Billie Kay are AWFUL. Any offense they got in looked weak and badly done. This was perhaps the worst match I've ever seen at an NXT Takeover in my time watching them. I feel bad for Asuka, because she just out three more of her very slim competitors. Time to bring on Ember Moon I think, because right now there isn't much left.

PARK REVERSE NEUTRAL DRIVE 4WD


BOBBY ROODE VS. SHINSKUKE NAKAMURA (NXT TITLE)

Well, this was what the night was about right? The Glorious One vs. The King of Strong Style faced off in a dream match that had the NXT Universe divided more than I've seen in quite some time. My little sidekick was rooting for Shinskuke, while I was on the side of the Glorious. This is about the same as in Baltimore when Roode took on Cedric Alexander. We had dueling chants going in the living room. I think we got shushed from upstairs by my girlfriend.

This was classic "old school" wrestling at its finest, which isn't surprising considering Roode is a throwback to wrestling yesteryear in the way he wrestles. For every move Nakamura hit, Roode had a counter to it. Every time Nakamura tried to psyche out Roode, Bobby threw it right back at him. Instead of bullying his way over his opponent, Nakamura had to dive deeper into his back of tricks, because Roode had done his homework and he gave himself a Glorious A+. While the match started a little slow, it picked up in the middle to where Josie and I both got off our seat a bit.

I want to see a Kinsa….what's that word? Oh yeah, Kinshasa. I want to see that.

And see it she did, but not before Shinsuke hurt his knee on the outside of the ring, putting his ability to finish the match in question. Instead of stopping the match, the Champ said he could go on, and Roode followed up with a Glorious DDT, but Nak kicked out at 2. From there a beautiful Half Boston Crab and another Glorious DDT spelled the end for the King of Strong Style as Bobby Roode went from GLORIOUS TO VICTORIOUS to become the NEW NXT CHAMPIONS

PARK REVERSE NEUTRAL DRIVE 4WD

So here's a breakdown of what NX Takeover San Antonio looked like:

PARK- 1
REVERSE- 0
NEUTRAL-1
DRIVE-2
4WD-1

While a decent outing, I don't think this will be remembered for much more than Bobby Roode winning his first gold in NXT. The Women's Match was dreadful and while the opener and the Tag Title matches were good, in the middle was a mostly forgettable encounter between Strong and Almas. Not a bad night, but not a great one either.

Join me tomorrow night, as I'll be doing a LIVE Running Rumble Diary of the Rumble Match itself, where I expect more than a few surprises.

You mean that Girl Scout Cookie Samoa Joe?

Yes Jos, I mean the Main Roster debut of Samoa Joe, along with what I hope is a very memorable and unexpected finish to the Rumble itself. Come along with me folks, this one should be fun.

Hit me up below with your questions, thoughts, comments, questions etc. or follow me on Twitter at the link below. As usual, thanks so much for reading.

Until tomorrow night
Rob Out!




3d Printing Marketplace
Chair Shots Presents: 1218 LBS
Chair Shots Presents: Great Balls of Fire- Several Intriguing Matches and One That's Not
Chair Shots Presents: Is Impact Wrestling About to Start a Turf War?
Chair Shots Presents: An NXT Live in Bel Air Experience
Chair Shots Presents: The MITB 4WD Review
Chair Shots Presents: The Lucha Underground Cueto Cup (32-Luchador Tournament)