---



Chair Shots Presents: NXT Takeover Orlando- A Preview


By Rob Simmons
Mar 27, 2017 - 10:25:44 AM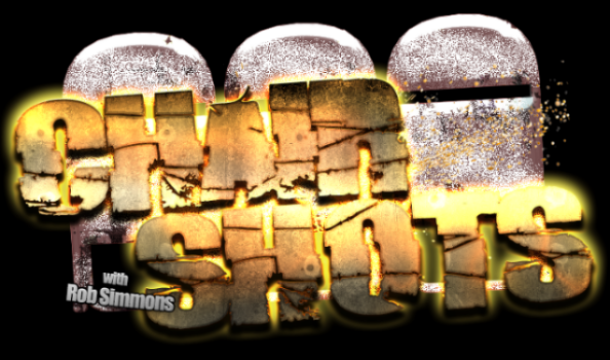 Banner by Trey Cox Graphics



Welcome to Wrestlemania week everyone! Whether you're excited for the biggest (in both size and reputation) show of the year or not, you can't argue that this one packed week of events, both in the WWE and out. Not only do we have Wrestlemania, but there are also numerous indy shows in and around the Orlando area, as well as a Ring of Honor show on Saturday night featuring Christopher Daniels vs. Dalton Castle and the Hardys vs the Young Bucks in a Ladder Match. That should be one hell of a show. But today, I want to talk about a show that will precede Wrestlemania on the WWE Network, the next NXT Takeover card, simply known as NXT Takeover: Orlando.

It's become the tradition for the WWE to hold a Takeover card the day before each of their big four PPV's, and quite often they're the highlight of the weekend. Last year's pre-Mania Takeover featured what some considered one of the matches of the year when Shinsuke Nakamura defeated Sami Zayn. If you look at that card now, SEVEN of the 10 participants in that show are now on the WWE Main Roster; American Alpha, Austin Aries, Baron Corbin, Sami Zayn, Bayley, Finn Balor and Samoa Joe. It was quite the event, and this year's is shaping up to be just as exciting. Officially, we only have 4 matches announced, but I expect a fifth to be added, and we'll start with what I believe will be the extra match.

SaNiTy vs. Tye Dillinger, No Way Jose, Roderick Strong & Ruby Riot

EDIT: NOW OFFICIAL!

As I said, this hasn't officially been announced yet, and some variation of this match could very well be made definite on Wednesday's NXT show, but with this feud taking a pretty high-profile spot in NXT recently I can't imagine we wouldn't get either a 6-Man or 8-Man mixed tag match, or perhaps have Nikki Cross and Ruby Riot keeping each other at bay at ringside. This would probably be a pretty hot opening match as well for the show, with the faces of Dillinger, Jose and Roderick having quite a lot of fan support from the NXT crowd.

If you missed the debut of Ruby Riot, well you certainly missed something good. The former Heidi Lovelace burst into NXT last week, taking out Nikki Cross as she was interfering once again in a SaNiTy match. A former staple in CHIKARA, Ruby Riot will definitely be making a quick and immediate impression in the Women's Division in NXT. She's quirky, outspoken, a bit wild, and very talented. I'm looking for big things from Riot, and I do LOVE her new name.

WINNERS: DILLINGER, JOSE, STRONG AND RIOT (OR A COMBINATION OF)


Next up, we'll look at a match that features an NXT debut; one that's been highly anticipated for some time.

Aleister Black vs. Andrade "Cien" Almas

If you watched any of the WWE UK Tournament, you got to see a taste of the former Tommy End, as he wrestled a special exhibition match against Neville. A veteran of the UK wrestling scene, Black has been part of ICW, Progress, and Revolution Pro among other promotions. Dutch born, Aleister Black brings a fierce fighting style into NXT, with a background in kickboxing and MMA. I expect nothing but a stiff, hard-hitting encounter in his debut, where he'll take on Almas.

As for Almas, I wasn't a big fan of his when he was a face, but since his heel turn Cien has been a bit more entertaining in the ring. He's got the charisma that Alberto Del Rio lacked, and seems to be able to adapt his style to either the face or heel role. My issue with Almas is that I really don't see much of an upside to him down the road. Should he venture to the Main Roster, he'll probably be a perennial mid-carder, and probably not a very good one. While many of the stars on this card will see success up top, I can't say I see that for Andrade.

WINNER: ALEISTER BLACK


The rest of the card consists of all title matches, as the Tag Titles, Women's Title and NXT Title will all be up for grabs, and one of these matches may very well steal the show from the entire weekend. So let's start there.

Authors of Pain vs. #DIY vs. The Revival- NXT Tag Team Championship

Well how's this for a barnburner of a match? We have the three top tag teams in NXT, all of which have held the belts within the last year. The storied matches between #DIY and The Revival have been some of the highlights of the past twelve months, but then you have to add in the undefeated power of the Authors of Pain, who snatched the gold from Gargano and Ciama at the last NXT Takeover. Now AoP aren't ever going to be considered one of the best tag-teams in the world, but since their debut they've progressed exponentially in the ring, which is a credit to their work ethic in wanting to improve. Also, having Paul Ellering by their side is nothing but a plus considering his rich history in tag-team wrestling.

What's interesting about this match is that we've not seen The Revival very much since they lost the tag-titles. It's only been the last few weeks that they've come back on the NXT scene with bad intentions and a goal to get back their titles. Triple Threat matches can often be a bit of a cluster, and even more so when it's a Triple Threat Tag Team match, but these teams have the ability to turn this match into an instant classic, and as I said earlier, could steal the entire weekend. This one's a bit of a toss-up in terms of who I think will win, but I'm sticking with this pick.

WINNERS AND NEW CHAMPIONS: #DIY



Asuka vs. Ember Moon- NXT Women's Championship

Well, when your NXT Women's Champion has pretty much decimated the entire division, it's time for "Next Woman Up." In this case, the next woman to take a shot at the undefeated Asuka is the mysterious Ember Moon. OK, maybe she's not all that mysterious, but she's certainly made a mark in the division in a very short time. Interestingly enough, this will be a face vs. face match which I expect the crowd will be pretty split for. There really hasn't been a lot of legitimate competition for Asuka's belt lately, as she defeated Billie Kay, Peyton Royce and Nikki Cross in a Fatal 4-Way last Takeover, so Ember Moon's challenge will be quite significant for the future of the division.

I'm not saying there aren't any matches left to be made, as an Asuka/Nikki Cross singles match has some appeal, as does something with Ruby Riot down the road, but to me Ember Moon poses the greatest threat to Asuka's title to date, and if she hits her Eclipse Stunner off the top rope, that could end Asuka's domination of the division in quick fashion. I think it's only a matter of time before we see Asuka on the Main Roster as it is, and I wouldn't be surprised if she becomes part of the Smackdown Women's Title match on Sunday at Wrestlemania as a new signee to the division. So because of that, I'm going with a huge upset in this one.

WINNER AND NEW CHAMPION: EMBER MOON



Bobby Roode vs. Shinsuke Nakamura- NXT Championship

Last up is the rematch that everybody's been waiting for, as the GLORIOUS Bobby Roode defends his title against the man he defeated for it, Nakamura. These two have some really good chemistry together, and their first match was quite entertaining. What will be the real test is whether or not they can continue that success in a rematch Main Event. Sometimes you see a match between competitors that is great the first time, but when they meet again you realize they shot their load in the original encounter and you're left feeling a little flat the second time around. Hopefully, with the talent of both of these men, that won't be the case on Saturday.

Bobby Roode is without a doubt one of the most underrated talents in professional wrestling. A highly decorated wrestler, Roode has basically done everything he's ever said he was going to do, from winning just about every title in Impact Wrestling (F*CK THAT OWL!) to coming to NXT and taking the title off Nakamura in his first attempt. Bobby Roode really does live up to his nickname, exemplifying what it means to be #GLORIOUS. But don't discount the King of Strong Style one bit. Nakamura has struck fear in many a men in NXT, pounding them senseless with his vicious striking style and devastating Kinshasha finisher. I'm hoping for fantastic things in this one, but at the end of the day NXT will remaing GLORIOUS!

WINNER AND STILL CHAMPION: BOBBY ROODE

So that's it folks, a lot at NXT Takeover: Orlando. Hit me up below with your thoughts on the matches, who you think will win, possibly surprises, etc. As always, thanks so much for reading. We here at Chair Shots truly appreciate your readership. Don't forget to hit me up on Twitter at the link below.

Until next time,
Rob Out!




Chair Shots Presents: 1218 LBS
Chair Shots Presents: Great Balls of Fire- Several Intriguing Matches and One That's Not
Chair Shots Presents: Is Impact Wrestling About to Start a Turf War?
Chair Shots Presents: An NXT Live in Bel Air Experience
Chair Shots Presents: The MITB 4WD Review
Chair Shots Presents: The Lucha Underground Cueto Cup (32-Luchador Tournament)