---



Chair Shots Presents: LIVE Running Rumble Match Diary


By Rob Simmons
Jan 29, 2017 - 10:41:21 PM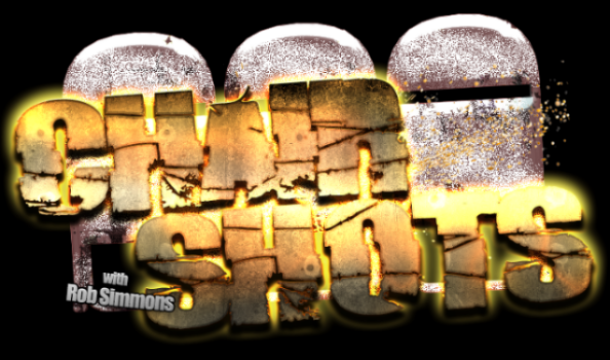 Banner by Trey Cox Graphics




What's up my friends, and welcome to Royal Rumble Sunday! Before we get to the Rumble Match, let's quickly rundown the matches already in the books.

PRE-SHOW

Naomi, Nikki Bella and Becky Lynch defeated Alexa Bliss, Natalya and Mickie James

Gallows & Anderson defeated Cesaro & Sheamus to become Raw Tag Team Champions

Nia Jax defeated Sasha Banks because she's really little.


MAIN CARD WITH 4WD RANKINGS

Charlotte retained over Bayley by ramming her face into the apron making her look even more like Abe Vigoda- DRIVE

Kevin Owens retained over Roman Reigns by being dead while Braun Strowman destroyed Roman- DRIVE

Neville became the New Cruiserweight Champion defeating Rich Swann- NEUTRAL

John Cena defeated AJ Styles to become the 16-Time World Champion in an excellent match-4WD


LIVE RUNNING RUMBLE MATCH DIARY

9:17- John Cena just defeated AJ Styles to become the 16-Time World Champion, tying Ric Flair's all-time record. Love him or hate him, Big Match John delivered again. Kudos to AJ Styles for being the perfect dance partner in this feud.

9:23- Jerry Lawler comes to ringside to call the Rumble, and presumably get involved when Dolph Ziggler enters. Please lord, don't let Lawler be one of the unknown 8 entrants.

9:28-It's ROYAL RUMBLE TIME! Side note, I wouldn't mind rumbling with JoJo.

9:29-Drawing #1, Big Cass, who if given time could wreak some havoc in the Rumble. Enzo's singing now and my ears have begun to bleed.

9:31-Well, this is a way to kill some time.

9:34-Five minutes later, and the Sexy Pinata, Chris Jericho enters at #2.

9:35-That is a long ass ramp. Undertaker should start his entrance now.

9:36-Countdown time! Coming in at #3 is the Littlest Luchador (sorry Mascarita), Kalisto!

9:37-Big Cass and Kalisto look like the Jolly Green Giant and Sprout

9:38-Coming in at #4.....Mojo Rawley. I freaking HATE Mojo Rawley.

9:40-Should have picked Jericho for my RR Team. He does tend to leech around.

9:40-No eliminations yet. Coming in at #5, The Extraordinary Gentleman Jack Gallagher and William the 3rd. My new man-crush has entered the match!

9:41-Kalisto just got thrown into the 22nd row by Cass.

9:42-Coming in at #6, the World's Strongest Man Rick Ross...sorry, Mark Henry. Everyone in the ring is on their back.

9:43-Gallagher is thrown through the ropes, but he's still in. Whew!

9:43-Henry eliminates Gallagher and his umbrella

9:44-BRAAAAUUUUUUNNNNNNN!!!!!!

9:45-Strowman eliminates Rawley, Big Cass and Kalisto, who is thrown back to Mexico. Braun and Henry go at it and Strowman elimates him too.

9:46-Well, it's #8 and time for Sami Zayn to renew his feud with Braun

9:47-Sami's getting his ass kicked as usual, as Jericho hides outside the ring.

9:49- #9 on the way.....it's The Big Show and his new abs! Damn, Show is looking good!

9:50-It's the battle of the beards as two behemoths stare each other down. Strowman clotheslines Show down. Show with a CHOKESLAM!!

9:50-Strowman eliminates Big Show. That's 5 so far.

9:51-#10.......YES IT'S TYE DILLINGER!!!!! I got him for $1 on my RR Team. 10, 10, 10, 10, 10!

9:52-The 10 Counts from the crowd, as Dillinger and Sami go after Braun. And Jericho went to hide again.

9:53-Strowman double suplexes Sami and Tye as that idiot James Ellsworth comes in at #11. Somebody make it stop!

9:54-Ellsworth won't get in the ring as Tye and Sami almost eliminate Braun. Have I mentioned I hate Ellsworth.

9:55- At #12, the Lunatic Fringe Dean Ambrose. Time to get crazy!

9:55-Dean tricks Ellsworth into entering the ring and Strowman promptly throws him back out. Yay!

9:56-Dean, Tye and Sami go after Braun, but he's pretty unstoppable right now.

9:57-At #13 is the Lone Wolf Baron Corbin. This should be fun, as the entire ring goes after Braun. Strowman eliminates Tye Dillenger for his 7th elimination.

9:58-Baron Corbin ELIMINATED STROWMAN!! That was unexpected!

9:59-Not sure if Jericho is hurt or just playing possum. Time for unlucky #14, which unfortunately goes to Kofi Kingston.

10:00-We're at the top of the hour and Corbin contines to impress. Sami, Dean, Kofi, and Jericho also still in the match.

10:01-AWESOME!!! The WWE MVP of 2016 enters the Rumble and goes right at Sami Zayn. Miz almost eliminates Dean, who hangs on to the ropes.

10:02- Kofi almost impaled himself on the ring post, but somehow manages to hold on. Time for #16, and it's.......Sheamus

10:03-Sheamus is pissed from losing his tag-team titles on the pre-show to Gallows & Anderson. The ring is filling up a bit now. Jericho might be dead.

10:04- Big E. enters at #17 as 2/3 of the New Day are in the ring. No Wyatts yet.

10:05-New Day working together to try and eliminate Miz, who like Jericho tends to leech around in these things.

10:06-At #18, my spirit animal Rusev enters the ring, wearing a face-guard due to a broken nose.

10:07-Been a while since we've had an elimination. I wonder if Rusev is wearing a Dashing Cody Rhodes mask. Might have been on clearance at WWE Shop.

10:08-Coming in at #19, the Swiss Superman Cesaro, who also looks pissed. Cesaro decides to swing everybody. The Rumble has turned into a playground!

10:09-Cesaro debates on swinging Cesaro, but got clocked from behind. Lots of people in the ring now, just in time for somebody to clean house.

10:10-The New Day is complete as Xavier Woods enters at #20. 2/3 of the way there now with Taker, Brock and Goldberg still to come.

10:11-New Day all working together. Jericho is somewhere, still in this match.

10:12-Counting down for #21, and the arrival of.....Bray Wyatt!

10:13-Not sure why Bray needs the lantern, the lights are on. Good call-back here to Woods and Wyatt.

10:14-A LOT of humanity in the ring now, most crowded I've seen a Rumble in a while. At #22, Apollo Crews to little to no excitement from the crowd. Sigh!

10:15-Sheamus and Cesaro eliminate the entire New Day and then Jericho eliminates Sheamus and Cesaro like the Sexy Pinata he is.

10:16-#23 on the way, and it's the Viper, Randy Orton!

10:17-RKO on Corbin! RKO on Rusev! RKO on Zayn! RKO on Ellsworth who isn't even in the ring anymore!

10:18-#24 coming with some huge names still to come. It's Dolph Ziggler! Time for Lawler to get involved!

10:19-Ziggler throwing a Superkick Party! The crowd really wants Goldberg!

10:19-#25...could it be? Nope, it's Luke Harper to finish off the Wyatt clan!

10:20-Orton staring down Harper as Harper eliminates Apollo. Bray getting between his dysfunctional family. Harper clotheslines Bray Wyatt straight to Hell!

10:21-Harper goes to Sister Abigail Bray, but Orton hits him with an RKO......outta nowhere.

10:22- #26.....It's BROOOOOCCKKK LESNAR! Shit just got serious!

10:23-Brock eliminates Ambrose. Brock eliminates Ziggler. Brock suplexes the entire ring! Brock F-5's the entire ring! Brock has lost his shit!

10:24-#27.....and it's Enzo! LOL, Enzo's gonna die!

10:25-Yup, Enzo's dead! I've never seen a Rumble elimination due to decapitation.

10:26-3 spots left, and #28 is.....GOLDBERG!!!! HERE....WE....GO!!!!

10:27-Goldberg SPEARS Lesnar! Goldberg eliminates Lesnar JUST LIKE THAT!!!! LESNAR IS OUT!!!! HOLY SHIT!!!

10:28-Goldberg taking out the rest of the field. Zayn gets jackhammered but the Wyatt's double-team Goldberg! Double-spear and Goldberg stands tall!

10:29-Two to go, at #29 comes THE UNDERTAKER!!!

10:30-Taker in the ring from outta nowhere. Goldberg eliminates Rusev. Taker eliminates Corbin. Goldberg spears Taker. Goldberg eliminates Harper, but Taker throws him out from behind. Goldberg is out!

10:31-Zayn, Miz, Jericho, Orton, Bray and Taker in the ring! Taker chokeslams everyone.

10:32-One man left, and it's....what??? Roman Reigns enters at #30 after losing the Universal Title match earlier tonight.

10:33-Nobody left to enter. One of these men will win the Royal Rumble. Taker and Reigns stare down!

10:34-Taker gets Superman punched, but blocks the next one and chokeslams Reigns.

10:34-Miz and Sami Zayn both eliminated by the Undertaker. Jericho still hanging on, but just got chokeslammed to Hell. From behind, Roman Reigns eliminates the Undertaker!! WHAT THE HELL!!!

10:35-Reigns, Orton, Wyatt or Jericho will win the Rumble.

10:35-Reigns Superman Punches Jericho off the top rope and Jericho is out!

10:36-The Wyatts gang up on Reigns. If Roman wins this match the Alamo Dome is going to lose their shit!

10:37-Reigns eliminates Bray Wyatt! Down to Reigns and Orton! Orton with an RKO Outta Nowhere and a clothesline. REIGNS IS ELIMINATED.

10:38-RANDY ORTON HAS WON THE 2017 ROYAL RUMBLE AND IS HEADED TO WRESTLEMANIA!!!!

10:39-That was a damn good Rumble match with some incredible performances and very memorable moments. Glad WWE didn't pull the trigger on Reigns again. Orton a surprise winner, seemingly nowhere near the Title picture, but I like a good surprise!

Thanks for joining me for the Running Rumble Diary! It was fun!

Hit me up below with your questions, thoughts, comments, questions etc. or follow me on Twitter at the link below. As usual, thanks so much for reading.

Until next time,
Rob Out!




Link
Chair Shots Presents: 1218 LBS
Chair Shots Presents: Great Balls of Fire- Several Intriguing Matches and One That's Not
Chair Shots Presents: Is Impact Wrestling About to Start a Turf War?
Chair Shots Presents: An NXT Live in Bel Air Experience
Chair Shots Presents: The MITB 4WD Review
Chair Shots Presents: The Lucha Underground Cueto Cup (32-Luchador Tournament)