---



Chair Shots Presents: LIVE Elimination Chamber Running 4WD Review


By Rob Simmons
Feb 12, 2017 - 7:50:00 PM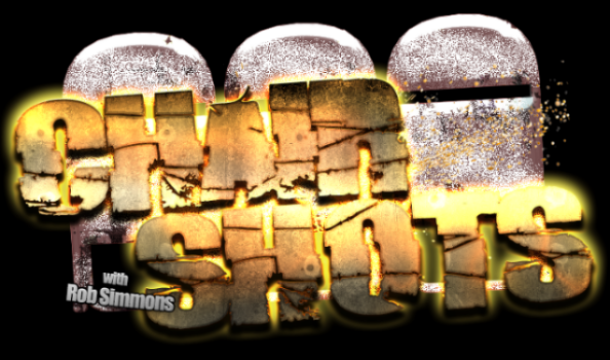 Banner by Trey Cox Graphics



What's up everybody! It's time for the Smackdown Live! PPV Elimination Chamber Running Diary. Before the PPV there was a Pre-Show match. Let's look at what happened

Pre-Show: Mojo Rawley beat Curt Hawkins! Yeah, that occurred. WHY DID IT OCCUR? DID IT REALLY NEED TO OCCUR! CURT HAWKINS AIN'T HYPE! I AIN'T HYPE! I DON't EVEN KNOW WHAT THAT MEANS! AAAARGGGHHH!

LIVE ELIMINATION CHAMBER RUNNING DIARY

8:00: Somebody's playing a piano. Is Broken Matt Hardy there? Is this Deletion Chamber? DELETE! DELETE! DELETE!

8:04:We're starting with the Irish lass Kicker Becky Lynch vs. Mickie James. Mickie looks great for someone that was thrown in front of a train.

8:06:Oh Mickie you're so fine, you're so fine you blow my mind. Hey Mickie! Hey Mickie!

8:07: Both women wearing new ring attire tonight. Becky's half-nude and Mickie's wearing Reynolds Wrap

8:10:Becky flies off the apron with a forearm to her Mom on the outside of the ring.

8:13: Mickie schooling Becky Lynch up to this point. Becky's straight fire is going out!

8:15:Becks-Plex for a 2-Count. Mickie seems to have Lynch's number though. Almost wins with a Seated Senton.

8:17: Mick-Kick, but Becky below the ropes. Becky kicks out at 2. Mickie screams like she got thrown in front of a train again.

8:19: Becky goes for the Disarmer, but Mickie rolls through it. After a reversal, Becky Lynch picks up the victory with a pinfall out of nowhere.

PARK REVERSE NEUTRAL DRIVE 4WD

It wasn't a great match, but it was passable. Don't think it will be on either woman's highlight reel. Mickie looked good, while Becky's been better.

8:22: Next up we've got Apollo "Why Am I Always Smiling" Crews & Kaslipso vs. Dolph "I Snarl Now" Ziggler. Before the match Ziggler throws Kaslipso into the Titantron. Ouch!

8:24: One on one now with Dolph Van Hammer turning it into a singles match by telling Kaslipso it was past his bedtime.

8:26: MAURO JUST SCREAMS ALL THE TIME! WHY DOES HE SCREAM! Otunga said this is "pretty much a singles match." WWell David 1 on 1 does make it a Single Match! #AlternativeOtungaFacts

8:28: Ziggler and Crews are wrestling while Otunga and JBL argue over Crews likeability. Tom Phillips may have forgotten how to talk.

8:30: Kaslipso is back. He's got an ouchie! Crews tagged in Kaslipso who almost totally blew the backspring kick. Crews tags back in and hits a Spinning Powerbomb for the victory.

8:33: POST MATCH TEMPER TANTRUM! Ziggler snaps Crews ankle inside a chair. DO IT AGAIN DOLPH! HE DID IT AGAIN! I don't think Apollo's smiling anymore.

Crowd chants "THANK YOU ZIGGLER!" Yikes, that's not good for Crews

PARK REVERSE NEUTRAL DRIVE 4WD

Two matches in a row that have just been OK. Ziggler continues to lose despite this "new attitude". Kaslipso almost went through a wall but came back to take out Ziggler. The post-match beat down was actually more exciting than the match itself.

8:37: Tag-Team Turmoil Match up next as the ENTIRE Smackdown Tag Team Division go at it for the Tag Titles. We start with Rhyno & Heath Slater vs. The Village People...wait, Breezeango! Fandango and Breeze looking like they just showed up at Fleet Week.

8:40: Heath Slater looking like he wants to take the Mike Pence approach on Fandango. You do know his double-wide has a Confederate Flag on it right?

8:41: Rhyno, looking like he just visited the Craft Services table, tearing through Tyler Breeze. Remember when Fandango-ing was cool? Me neither!

8:44: GORE! GORE! GORE! Out go Breezeango! Like that's a shocker! Now come The Vaudevillains. ait, they're still a thing?

8:46: Slaters Gonna Slate! "He's Got Kids" chant going through the arena. I've got kids too. Can I have a contract? Aiden English looks like the hipster guy that baristas at my Starbucks.

8:48: Vaudevillains get eliminated in like 2 minutes, but still did more then they've done in 12 months. Time for the Usos. They snarl now too, so they must be heels.

8:50: Tom Phillips STILL has not spoken. Mauro AGAIN says Hell in a Cell. Overrated as hell! Usos taking care of business on Slater. He might have kids, but he don't have any titles! Here comes AMERICAN ALPHA!!

8:52: Chad Gable with a diving cross-body. Good lord, just realized The Ascension got the last spot. JBL just said the Usos have been twins for a long-time. WTF??

8:55: Jason Jordan in and he has lost his shit! Gable the legal man and sneaks a sloppy victory on the Usos. Post-pinfall beat down on American Alpha, setting them up for Tekno Team 2017.

8:58: Jordan & Gable have as much life in them as Ivanka Trump's sales at Nordstrom. Here come Konnor & Viktor and their Party City masks. Fall of Man, but Chad Gable breaks it up.

9:01: GRAND AMPLITUDE and American Alpha remain Tag Team Champions. They just beat the ENTIRE DIVISION!

PARK REVERSE NEUTRAL DRIVE 4WD

This was a fun match, but the division itself is mega-weak with only the Usos really being presented as threats to American Alpha. It's time to bring The Revival to the party or we'll be seeing more of the same for quite some time in the Smackdown Tag-Team Division.

9:05: Next up on the Real Housewives of the WWE, Natalya vs. Nikki Bella

9:08: I'm fairly certain my 7-year old has bigger shorts than Nikki Bella...not that I'm complaining.

9:11: Nikki Bella with a giant clothesline off the apron. Natalya just pushed Nikki by her boobs.

9:15: TOM PHILLIPS IS TALKING!! Crowd is not digging this match. I don't blame them.

9:18: Love that Nikki has a Disaster Kick in her arsenal. Always loved that move. These two getting lots of time, but probably TOO much. Match has dragged for large portions.

9:22: Trading submissions and the match continues back to the outside. This one's going to end in a Double Count-Out.....and there it is!

PARK REVERSE NEUTRAL DRIVE 4WD

For as long as Nattie and Nikki got, this really never delivered. Unfortunately tonight I think we're seeing that the Smackdown roster looks think when you have six of your top guys in the Main Event. Probably the first Smackdown PPV I'm having trouble enjoying. We've got three matches to go, so let's hope for the best.

9:28: Next up it's Wyatt Knows Best, as Papa Bray sends his two kids out to the backyard to take care of things. Of course one of the kids looks like a hobo and the other one is Luke Harper.

9:30: Seriously, how has Randy Orton changed at all? Otunga said he's gone to a darker place, but he's the same damn wrestler he always was. I don't and never will get this Orton in the Wyatt Family thing. Good to see Luke getting a big time match here though.

9:32: #ECAlternativeFact- Luke Harper hasn't washed that shirt since his debut...nor his hair.

9:34: Orton and Harper working well together so far. Somewhere Erick Rowan is weeping into his Lean Cuisine. Harper deserves a push, so I hope this goes somewhere for him.

9:36: Randy "King of the Headlock" Orton has slowed to match down to a crawl. Not what the crowd needed after a rather slow-paced last match.

9:40: I'm really to the point I never need to hear Mauro Ranallo again. Orton sent into the announce table. Harper gets caught in a snap Power Slam, but Orton almost lost it on the turn.

9:43: Orton throws that Superplex better than anybody. Harper selling his ass off in this one. Decent match but they need to pick up the pace a bit.

9:46: Two HUGE Superkicks by Harper, who looks like a star in this match. Almost another pinfall with the Sit-Out Powerbomb. He's not going to win, but what a great showing from Harper.

9:49: RKO by Orton for the victory after a surprisingly good match. Match of the Night up to this point. Really enjoyed that!

PARK REVERSE NEUTRAL DRIVE 4WD

This one was really good, despite a slow start. Luke Harper is incredibly underrated, not really having had the chance to show how good he is. Tonight, Harper did just that. Without a doubt the star of the match, Luke Harper gained a lot even in defeat. Now will that translate to anything down the road? I don't hold much hope for that, but Harper got himself a moment tonight. Kudos to both men for the first real winner of the night.

9:55: Time for the Women's Title Match, as Naomi goes against my bae, Alexa Bliss. Pretty sure the black light thing with Naomi is going to give someone an epileptic seizure.

9:57: Alexa's got to be in the running for Most Improved since coming up from NXT. She can Bliss on me anytime she wants.

9:59: Hot Topic Barbie taking over on Naomi early. Amazing how good she's gotten since coming up in the draft. That's like a Tom Brady draft pick right there. Low pick, huge rewards.

10:02: Naomi is super athletic, but I feel like it's all flash, no substance. Alexa on the other hand hits with purpose.

10:08: Sloppy segment there with the Split-Legged Moonsault into the pin. Naomi got her knees up and hit the Split-Legged Moonsault again for the victory and we have a NEW CHAMPION! Not at all happy with that.

PARK REVERSE NEUTRAL DRIVE 4WD

Solid match between Bliss and Naomi, despite the botch towards the end. I guess it was Naomi's time, as she has been hovering around that title for a while now. She's not the best in the ring, nor will she ever be, but she's miles better than when she started as a Funkadactyl. Would have liked to have seen a longer reign for Alexa, but it is what it is.

10:13: Elimination Chamber time, with a nice mix of competitors. Only Cena and Miz have been in the Chamber before, so there are a lot of firsts coming up in this one. Corbin has looked impressive lately. Wyatt can finally make a mark in the WWE. Ambrose is a wild-card and Styles is Styles! This should be good! Strap in buckaroos!

10:20: Ambrose, Corbin, Miz amd Wyatt in the pods. Styles and Cena will start the match. No Champion advantage in this one, as Cena will have to go the distance to retain.

10:27: That was a lot of introductions. Would have like to see that 10 minutes be match time, but no.

10:29: Bell rings and we're off with Cena/Styles for 5 minutes.

10:31: 4 of the six in the match have been World Champion. Corbin the only one without any type of gold so far.

10:33: Looks like it's the Lunatic Fringe next in the ring, and he goes right after Cena, sending him shoulder first into the Chamber.

10:35: Ambrose with a release Suplex onto the floor around the ring. He comes off the pod with the Flying Elbow onto Cena. Didn't take long for that to come into play.

10:38: The light lands on Bray Wyatt's pod, as the Eater of Worlds enters the match and destroys everyone. Wyatt throws Styles into the Chamber like a rag-doll. Bray seems to be having fun!

10:40: Styles and Cena climbing the Chamber for shits and giggles. Cena lands hard after a blow from Styles. AJ on top of the pod, but so is Ambrose. Head...meet Plexiglass.

10:42: Wyatt pulls Ambrose down off the Chamber, but AJ climbs to the top rope from the pod. A creative Tower of Doom sequence there from Wyatt, Styles and Ambrose.

10:44: The Lone Wolf enters the match, leaving Miz in the prime last spot. Corbin tees off on Dean Ambrose, sending him face first into the Chamber. Corbin has impressed as of late. Big upside to this guy.

10:45: End of Days on Styles, but cena puts him in an STF. Corbin counters and hits End of Days on Cena. It's chaos and bedlam in the Chamber. A real slobberknocker!

10:48: Last pod opens up and Miz enters the match, albeit a little cautiously

AMBROSE Eliminates CORBIN with a roll-up! That's huge. Corbin is pissed and throws Ambrose THROUGH the pod. Miz is skerred!

10:50: They can't get Corbin out of the ring, as Ambrose eats an End of Days before three officials finally escort him out.

MIZ sneaks in and pins an unconscious DEAN AMBROSE! Ambrose is eliminated!

10:52: Mix looking good, like he belongs in this match. Really happy for the dude. He's having a great run right now. Of course Cena goes and disposes of him just as I typed that.

CENA with an AA eliminating THE MIZ! We're down to Cena, Styles and Wyatt!

10:53: Cena doing Cena things. Styles Clash on Cena, but John kicks out. AA on Styles but AJ kicks out!

10:56: Cena climbing the cage again to get to the top of the pod. Cross Body off the pod onto Wyatt and Styles. All three down!

10:58: HOLY SHIT! Cena is out!

BRAY WYATT Sister Abigail's JOHN CENA. We will have a NEW CHAMPION!

11:00: Wyatt vs. Styles for the WWE Championship.

11:02: Springboard 450 by Styles, but Wyatt kicks out!

11:03: Bray Wyatt catches AJ Styles with the Sister Abigail.

BRAY WYATT IS THE NEW WWE CHAMPION!

PARK REVERSE NEUTRAL DRIVE 4WD

There was no doubt that this would be the MOTN, and I was certainly entertained in what a pretty underwhelming PPV for the most part. It's great to see Bray Wyatt FINALLY get his first WWE Championship. I'm very curious to see where Smackdown goes now with the Wyatt Family in charge. This won't rank up there with the greatest Chamber matches ever, but it was highly entertaining.

CONGRATULATIONS BRAY WYATT!

Until next time,
Rob Out!




Polymerisationsleuchte
Chair Shots Presents: 1218 LBS
Chair Shots Presents: Great Balls of Fire- Several Intriguing Matches and One That's Not
Chair Shots Presents: Is Impact Wrestling About to Start a Turf War?
Chair Shots Presents: An NXT Live in Bel Air Experience
Chair Shots Presents: The MITB 4WD Review
Chair Shots Presents: The Lucha Underground Cueto Cup (32-Luchador Tournament)