---



Chair Shots Presents: Goldberg is Garbage, but Brock's Not Much Better


By Rob Simmons
Apr 4, 2017 - 10:42:46 AM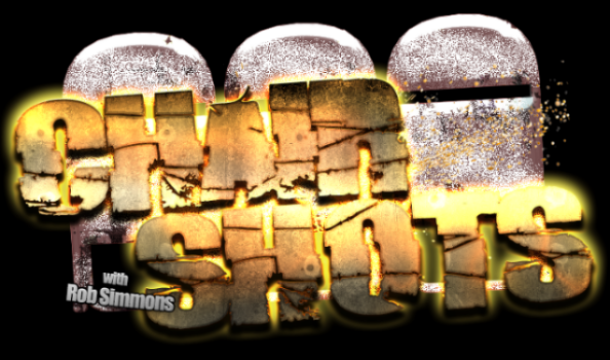 Banner by Trey Cox Graphics



Let me just get this out of the way early. Goldberg was, is and always has been one of the most over-rated wrestlers ever to step foot in the squared circle. I've been watching wrestling a long time, and I saw Goldberg's original run in WCW; his over-valued, over-inflated run where every victory counted for 10 wins and his name got pumped into the arenas so it sounded like an entire city was chanting his name. Then he came to the WWE, and the same thing happened, until the WWE Universe turned on him just as it appeared they did on Sunday night at Wrestlemania.

Bill Goldberg is a victim of his own hype. He truly seems to believe that he's a real life, gosh darn, red-blooded American superhero. Yet he recently did an interview where he basically said he was miserable having to train to get back into shape for this run in the WWE. He was eating 20,000 calories a day, putting on muscle, training hard so he could be in the best shape he could for the fans.

FOR WHAT??

In this return, the man wrestled approximately 10 freaking minutes total. In that time, he hit approximately 2 moves; the spear and the jackhammer. And despite doing next to nothing in the six months or so that he's been back, he still looked completely gassed at the end of it. Now even in his prime Goldberg didn't have that large a repertoire of moves, but come on dude, throw a punch or something. Goldberg couldn't have come cheap either, as I'm sure Vince and co. paid top dollar for a dude that they had to have known had very little left in the tank. To add insult to injury, the WWE also put the Universal Title around his waist, taking it from a guy who busts his ass day in and day out to put on a good show for his fans, Kevin Owens. Now I'm not saying Owens had the best run as Champion, but he certainly legitimized the belt, playing to his heel strengths and fighting to keep it around his waist at all costs. For Goldberg, the belt was little more than a prop. It meant nothing during the time he had it, because we all knew he wasn't going to defend it until Wrestlemania.

IF THAT'S WHAT YOU WANT TO CALL IT.

For 4 minutes and 45 seconds the Universal Title was defended in a match that consisted of four moves; 2 by Goldberg and 2 by Lesnar. There were Spears, Jackhammers, German Suplexes and F-5's. That's it. The entirety of the match consisted of that. The match for the main title on Raw, the one that everybody wants and covets, lasted less than 5 minutes. What's even more perplexing is that while I was on Twitter and Facebook, I was seeing people that actually thought that match was the best match of Wrestlemania. Was I watching something else at the time? I mean I had to have been right, because that was barely a match at all. It surely wasn't even in the top 5 matches of the card. But alas, it happened, and it played out just as the other Golberg/Lesnar matches did, just in reverse, and now Brock Lesnar is the Universal Champion.

AND ONCE AGAIN THE BELT IS ON SOMEONE WHO IT SHOULDN'T BE ON.

I get it, I'm being a little ranty today. I must be channeling my inner Tito a little bit, but I can't help but be irritated that a man that has shown he has little regard for the business in general; a man that is being paid extraordinary amounts of money to do next to nothing; a man that gets paid to stand in a ring and bounce on his toes; is holding the top belt on Monday nights. At least Goldberg cut a promo a couple of times, but you can't even have Lesnar do that because even though he looks like a Mack truck, he sounds like a 14-year old boy going through puberty. I mean granted, he sounds like a 14-year old boy who could kick the living crap out of me, but that's what he sounds like.

Despite Lesnar's somewhat increased presence, he still doesn't do much more than he did when he was showing up 4 times a year. He's not going to wrestle on Raw if he can help it. His title matches will consist of throwing German suplexes, and when he's bored he'll collect his big, fat paycheck, sit on his nice comfy couch and throw money in the air. The one thing he won't be doing though is caring about the wrestling business once he's left it. Lesnar's a "Pay to Play" kind of Superstar. Say what you will about John Cena and how much he sucks (which he doesn't), but John Cena cares about the WWE and the business. Say what you will about Roman Reigns and how much he sucks (which he doesn't), but Roman Reigns cares about the WWE and the business.

BROCK DOES NOT.

So how does that make Lesnar any better a choice for top guy on Raw than Bill Goldberg, when they're basically the same guy, with one just having a little bit more in the tank than the other. The answer is simple, it doesn't. Sure Brock is somewhat more entertaining than Goldberg is and can last a little longer in the ring, but at the end of the day, Brock Lesnar is not best for business, because Brock Lesnar doesn't care about the business. Any one of the participants in last night's Main Event on Raw would be a better choice to be the Universal Champion than Brock Lesnar, but what Vince and Co. see is a big man that's more Sideshow than Superstar. Vince doesn't care about "wrestling." Vince cares about MONEY, and that's why Brock Lesnar is Champion.

Now I'm not going to begrudge any of you who like Brock and are happy that he's the Universal Champion. At least it's not Goldberg anymore, but I'll reiterate that what we're left with isn't a whole lot better. Now, with Brock apparently wanting to challenge Roman and see who's balls are bigger, Brock will more than likely go into the program as a face, something that's he's always been somewhat uncomfortable with. Despite the fact that the WWE wants Roman to be "the guy," the fans just aren't having it, as heard with incredible clarity during last night's Raw opening segment. The question now comes around to where do we go from here? How does Raw move forward from part-time Champions who do nothing to elevate the belt into a meaningful title holder that isn't Roman Reigns? Quite frankly, I'm not so sure it does. Unless Roman Reigns goes to Smackdown in the shake-up next week, Raw is going to be dominated by him and Lesnar for the foreseeable future.

So am I being too harsh here? Hit me up below with your questions, comments, and thoughts below. Also, be sure to follow me on Twitter if you haven't already. Thanks so much for reading!

Until next time,
Rob Out!




Chair Shots Presents: 1218 LBS
Chair Shots Presents: Great Balls of Fire- Several Intriguing Matches and One That's Not
Chair Shots Presents: Is Impact Wrestling About to Start a Turf War?
Chair Shots Presents: An NXT Live in Bel Air Experience
Chair Shots Presents: The MITB 4WD Review
Chair Shots Presents: The Lucha Underground Cueto Cup (32-Luchador Tournament)