---



Chair Shots Presents: George "The Animal" Steele- Brilliantly Crazy (1937-2017)


By Rob Simmons
Feb 17, 2017 - 11:21:31 AM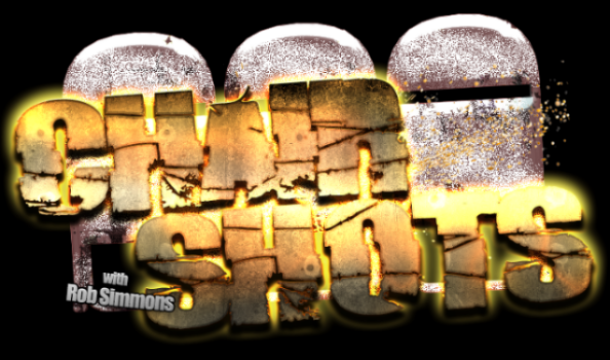 Banner by Trey Cox Graphics



"There's a fine line between genius and insanity. I have erased this line."
― Oscar Levant

If you knew nothing about George Steele other than what you saw in the wrestling ring, you'd think that evolution had stopped. There was a man, or something that resembled a man, tearing up turnbuckles with his teeth, green tongue protruding from his mouth, saliva dripping everywhere. His head, completely bald, yet sporting a coat of fur that resembled that of a wooly mammoth, George Steele was unlike anything anyone had ever seen before.

If that's all you knew, then you'd be horribly, horribly wrong. As a fan of wrestling for over 40 years, I had the opportunity to see George Steele a time or two during my fandom. Back then, during his heyday, kayfabe was still in play and those that believed this man to be more of a beast than anything had so much wool pulled over their eyes that they became Steele's own personal sheep. You see, Jim Myers, the man behind the myth, was a brilliant man. A four-sport athlete, Myers tried his hand at football before knee problems forced him to cut his sports career short. It was then that Myers academic career took off, as he gained a Master's Degree and ultimately went on to become a teacher, as well as using his sports knowledge to become a football coach. Jim Myers was brilliant. George Steele was not.

Even today, teachers don't make nearly enough money. Myers had to find a way to make ends meet, so he got himself into the world of professional wrestling. Seriously, if you think our teachers don't make anything now, just imagine what they were being paid in the mid 60's. But still being a teacher, he wanted to protect his identity, so early on he wore a mask to the ring. As of yet, "The Animal" had not come to the surface, still buried deep down in the psyche of a man that wanted to use his smarts in the ring. Most people don't remember this version of Steele the wrestler, but it was enough to get him noticed by none other than Bruno Sammartino. He got a tryout with the WWF, but had to create a new persona for himself, hence George Steele was born. The evolution had begun, but still "The Animal" was kept in its cage.

What most people don't know, is that early in his career Steele was quite the technical wrestler. He went Broadway with Sammartino in Madison Square Garden. Even at that time though, Steele's finisher was developed, a flying hammerlock that utilized Steele's incredible strength to lift his opponents off the ground in a hammerlock hold. It was devastatingly painful to anyone put into it. It took some time, but the evolution of George Steele the wrestler into George Steele "The Animal" finally came to fruition. Turnbuckles weren't safe, wrestlers weren't safe, and wrestling fans everywhere were either disgusted or terrified of this fur coated beast of a man that they were seeing. George "The Animal" Steele had fully arrived, and the wrestling world would never be the same.

It was quite the change though for Steele, who was now forced to hide the intellect that he had spent his life acquiring. His interviews, if you could call them that, were relegated to grunts and groans, and the occasional shout of "YOU!" George took the gimmick and ran with it, not only changing his speech, but changing his physical stature as well, walking in a hunching fashion, waving his arms around wildly, and acting less than human. It was a spectacle, and one that's very hard to forget once you've seen it in person. Long before wrestling fans were chanting "What!" in the arenas, fans were yelling "YOU!" back at George "The Animal" Steele.

Ring psychology in professional wrestling is a huge part of the dance that Superstars partake in the ring. Steele held an extra advantage over his opponents, because his ring psychology was that he had none, but at the same time he was still one of the best technical wrestlers around. Those that would expect a brawl would get it, but they'd also be completely thrown off by mat wrestling, and the ever dangerous hammerlock submission. Steele was difficult to understand, and that's exactly the way he wanted it. As a heel, George was perfect, but oddly enough he eventually became more over as a sympathetic face.

George Steele was a large part of the wrestling explosion of the 1980's, becoming a face that was managed by Lou Albano. He took part in a classic feud with Randy Savage that spanned almost the better part of a year, with Steele becoming infatuated with the gorgeous Elizabeth. At Wrestlemania II, Steele and Savage wrestled, but the feud had such legs that the following year Steele was in Ricky Steamboat's corner in a match against Savage that is considered one of the best Wrestlemania matches of all-time. He continued to be a large part of the WWE during that time, and would see Wrestlemania IV be his last big show, participating (kind of) in a Battle Royal that never actually saw him get into the ring.

It was during this time that one of the biggest selling items of that time for the WWE was introduced, the stuffed animal known as "Mine". Steele would bring Mine to the ring, protecting it like it was his own child, nurturing it and cuddling it for safety and security. It was a HUGE seller for the WWE and I remember actually considering buying one at the time. Needless to say I didn't, but I got awfully close. It was kind of adorable truthfully.

Steele would stop wrestling full time by the end of the 80's, but he did come out of retirement a couple of times to make some appearances, most notably with the Oddities during the Attitude Era. He never won any titles in the WWE, nor was he ever a Main Event guy, but he was someone that most people remember pretty fondly looking back at that time. Of the times I saw George wrestle, the one that I actually remember was a house show where he took on then Champion Bob Backlund. It was a battle of submissions, pitting Steele's hammerlock against Backlund's cross-face chicken wing. It wasn't a great match, but it was entertaining as most of George's performance were.

The wrestling world lost a true character today with the passing of George "The Animal" Steele. There probably won't ever be another like him.

Until next time,
Rob Out!




Chair Shots Presents: 1218 LBS
Chair Shots Presents: Great Balls of Fire- Several Intriguing Matches and One That's Not
Chair Shots Presents: Is Impact Wrestling About to Start a Turf War?
Chair Shots Presents: An NXT Live in Bel Air Experience
Chair Shots Presents: The MITB 4WD Review
Chair Shots Presents: The Lucha Underground Cueto Cup (32-Luchador Tournament)