---



Chair Shots Presents: Fielding the WWE Women's Tournament w/Mizfan & Degenerate (Part 4-My Picks & FINAL VOTE!)


By Rob Simmons
Feb 3, 2017 - 8:44:56 AM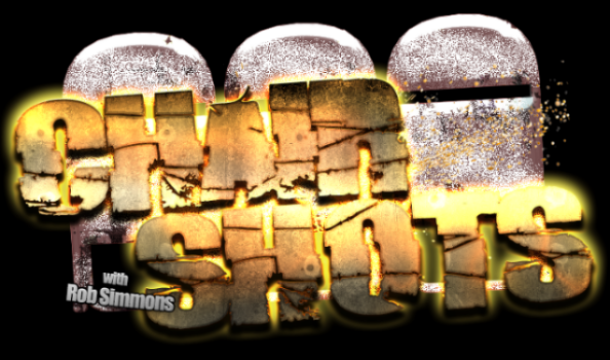 Banner by Trey Cox Graphics





Part 4 & FINAL VOTE



Yay! It's my turn to unleash my picks for our WWE Women's Tournament field. Degenerate and Mizfan have given you theirs, and now it's time for the Final 7. At the end of the column I'll have our picks for winners, and then you get to vote on which would win the tournament.

TAELER HENDRIX

When I first saw Taeler on TNA's Gut Check, she seemed really green, but showed a lot of potential. She was rarely used, and then off my radar for a bit. She then turned up in Ring of Honor, working with the House of Truth and you could see the growth in her in just a short time. She's now part of the Women of Honor roster and really coming on. I'd love to see what she could do in a tournament setting. Plus she's a drop-dead gorgeous redhead, so that's a bonus.

Taeler is someone I also remember from her somewhat brief TNA days, and I always thought she did show some potential. Recently I've only seen her as a manager but I have no doubt she could bring something interesting to the table. I fully support this pick up.

I do remember seeing Taeler Hendrix on TNA's Gut Check thing, but I thought that there wasn't much for her to do. I don't recall seeing much of her afterwards, but it sounds like she's grown quite a bit since then.

KELLY KLEIN

Klein is a hoss, 5'9" tall, 161 lbs. She's the kind of dominant women's wrestler that a tournament like this needs. As part of RoH's Women of Honor, she's been all but unstoppable, taking out competitors left and right. She uses a Guillotine Choke for her finisher which is really quite impressive. Klein is a little under the radar in terms of women's wrestlers, but the potential for greatness is there.

On looks alone, it seems like Kelly Klein could destroy most - if not all - of the competition. I've barely seen her in the ring, but if she's as dominant as mentioned, that could open some eyes to others once they see her on a bigger stage.

This one is new to me! I very much like the idea of a powerhouse in the tournament. Glad that Rob is following the ROH women's division, I haven't had much chance to check it out yet but clearly they've got some reasonably interesting prospects.

VICTORIA

Originally I had Beth Phoenix in this slot, but a late change to Mizfan's picks left me the decision to swap her out for Victoria. Probably in better wrestling shape than Beth at this point, Victoria also has a certain quality that I was always drawn to. She's still ring-ready from the looks of things, and that veteran presence, much like Tajiri's in the CWC would benefit the tournament greatly.

Much love to Mickie James, but to me Victoria is the more interesting return. Still in good shape (and looking good as well, in my opinion) at 45, she would bring an excellent veteran presence, and a return to WWE would hopefully also mean a reprise of her best days as the somewhat psychotic terror of the women's division. I can perfectly picture the bitter veteran version of that character, ready to take a sick pleasure in taking apart the bright eyed hopefuls with their best days still in front of them.

Talk about women with experience who can still go. I haven't seen her for a while but her last stint in TNA was pretty solid. I have no doubt she could still go far in a tournament like this.

"CRAZY" MARY DOBSON

Recently signed to a WWE Developmental Contract, "Crazy" Mary Dobson is unlike most wrestlers in the WWE. She's a bit unorthodox, at times a little violent, and as her name suggests, crazy. Now I doubt a lot of her previous character work will translate into the WWE/NXT, but her kind of unpredictable behavior would be a nice twist in a tournament setting.

It's funny that I didn't recall this name at all, but when I did some searching I realized I had seen her plenty of times before on match clips and most recently in NXT. She looks unique enough for her role.

Not Crazy Mary Dobson! She's crazy! GITR inside jokes aside, I've liked what I've seen of Dobson here and there in the independent scene. She does a solid job of projecting her gimmick and is able to impress in the ring. I haven't seen enough to comment further but I would definitely be interested to see more in this kind of setting.

TESSA BLANCHARD

Talk about lineage, Tessa Blanchard is the daughter of former Horseman Tully Blanchard. Tessa has made sporadic appearances for the WWE/NXT over the last couple of years, most recently popping up at the New Day's party, but she's not really had a chance to wrestle a lot for them. Bringing in Tessa, and possibly hooking her up with the other Horseman offspring Charlotte could really make some waves.

Surprisingly I have never seen Tessa wrestle, despite knowing her by reputation. How good is she? This sounds like a great opportunity to find out! Throw her in the mix!

Of course, Tessa Blanchard's calling card is her lineage, but based on what I've seen she's on her way of carving her own path and getting better at her craft. I haven't seen much, but there does seem to be a lot of upside to her.

EMBER MOON

Much like the CWC had Johnny Gargano and Tommaso Ciampa, I'm going to dip my foot into the NXT pool and pull out who I think is the most talented of the current crop of females on TV, and also has the biggest upside. Since her debut, Ember Moon has impressed with each and every outing. Her off the top rope Stunner, the Eclipse, is a fantastic finisher. This would be a great showcase for the up and coming NXT star.

Ember Moon came in with a bit of fanfare to NXT, and she does look like an impressive performer. I'm still unsure if she'll be the next big thing in the women's division at NXT as many people have proclaimed since she got there, but she's definitely on her way.

I don't think I could count Ember above Asuka in terms of the current NXT crop, but in a tournament setting I think she'd have more to prove and could pull out some really fantastic stuff. WWE seems to have her on the backburner to some extent, but this might catapult her into a bigger role, which I think she very well may be ready for.

CANDICE LERAE

So I'm going to dip my foot back in the nepotism pool a bit and bring in the real-life wife of Johnny Gargano as my last pick. Quite frankly, I'm surprised she's not already in the WWE. She's appeared in PWG, TNA, CZW, FWE, Shimmer and Japan. She's also the regular tag-team partner of the King of Sleaze Joey Ryan. I've been impressed with LeRae, and I think it's only a matter of time before she's on the WWE's radar. This could be the opportunity.

Another name that I was counting on someone else bringing in when I made the tough choice to cut her from my list. Candice is some people's favorite female wrestler in the world, and it's really not hard to see why. Very charismatic in her own right, she is also very capable in the ring, able to take a surprising amount of punishment and even more capable of dishing it out when necessary. I'm a definite fan of Candice, and no self-respecting fantasy tournament for women could leave her off the table.

My experience watching Candice LeRae matches have been with Joey Ryan, and they're been highly entertaining. Not only that, she's more than proven her worth in being in the ring with talented people all over the independent scene and the world. I like her a lot and hope she achieves a lot of success sooner rather than later.

So there you have it, our field is complete. 24 of the best female wrestlers in the World. Our finale would be a Triple Threat Match, so who wins?

MIZFAN

As for the winner, I'm very torn between two possible choices. My original instinct was to make a case for Heidi Lovelace, who I think is one of the most incredible talents in the world right now, but I'm intrigued by the fact that all three of us independently picked Io Shirai, the only person common to all three lists (I believe). She is undoubtedly a wonderful talent. Either one would be a deserving winner, I'd love to see either or both overcome one of the legendary heavy hitters in the tournament like Sara Del Rey or Aja Kong in the final or semi-finals. Ultimately picking a winner, now that's really difficult. Both are wonderful in the ring, quite frankly, but my gut says Heidi will have a bigger upside at the end of the day. Yes, I think I will still have to go with Heidi Lovelace here for the winner, but I could have very easily gone the other way here. Lots of great choices, by any estimation. Women's wrestling is very rich right now!

DEGENERATE

This is a solid group of women to have, and it's really difficult to choose one out of this group since there are plenty of worthy females here to go all the way. Kairi Hojo and Meiko Satomura would represent their country of Japan very well in getting to the finals. Legends like Sara Del Rey or Aja Kong could make a strong case with their experience. Current champs like Taya could also be a part of the finals.

In the end, though, I still think that Io Shirai would come out as the winner. I mentioned that I consider her to be the best women's wrestler in the world right now and I'm sticking to that claim.

ROB

Mine was easy, and Degen actually helped make one of my points for me in his write-up. Reigning as a Champion for 900 days anywhere is a hell of an accomplishment, so without a doubt for me Taya is the winner of the tournament. I'm not snubbing Heidi Lovelace or Io Shirai in the least, because I firmly believe they'd be the other two considering our write-ups and praise for them. However, Taya has that "IT FACTOR" that the WWE loves, able to elicit reactions from crowds everywhere she goes. So without a doubt, my winner is Taya Valkyrie.

So that's it readers, we've chosen a 25 woman field for what would be a tournament beyond belief. Now, you get to vote from our Final Three who would win this thing. Just use the poll below to select your winner!





Again, thanks so much for reading! This was a lot of fun. Big thanks to MIZFAN and DEGENERATE for helping me out on this journey. Hopefully one day we'll have a real WWE Women's Tournament, and we'll see how many picks we got right.

As usual, hit me up below with your comments, questions, etc. and be sure to follow me at the Twitter link below my name.

Until next time,
Rob, Mizzie and Degen Out!






Part 3



Welcome to Day 3 of our WWE Women's Tournament Selection process. Yesterday we looked at MIZFAN'S picks, bringing our total to 11. Here's where we stand so far.

MULTI-SELECTED
IO SHIRAI
TAYA VALKYRIE
KAIRI HOJO
SARA DEL REY

MIZFAN PICS
JESSICA HAVOK
ROSEMARY
KIMBER LEE
JADE/MIA YIM
IVELISSE
MEIKO SATOMURA
HEIDI LOVELACE

Today, we'll add seven more names to the list as DEGENERATE takes his turn at bat. Enough talking, let's get started!

MAYU IWATANI

Mayu Iwatani completes my trifecta of Stardom women. She holds their High Speed Championship, which is a special title held by high-flyers, as the name suggests. I didn't know a whole lot about her until recently. When I saw her at the Stardom show I went to, she looked like a skinny, lanky, awkward-looking teenager. I guess that's part of her charm. When she stepped foot in that ring, I was amazed. She has the look of the perennial loveable underdog and looking at her other matches, it's made her click with the fans in a similar way than Daniel Bryan did in the WWE. She also has the wrestling ability in the ring to back it up. Like Kairi Hojo, we most likely haven't seen the best of her yet - despite six years of pro experience she's only 23 years old.

I decided not to add Mayu to my list of Stardom people, but I'm glad that Deg put her on just the same. My experience with Mayu is more limited that with Io or Kairi, but from what I've seen she is very nearly as impressive as her roster-mates, and that's saying quite a bit.

I've probably got less exposure to Iwatani than either of you, only seeing her in her one brief appearance as part of the Black Lotus Triad in Lucha Underground. What I saw I liked a lot, from all three of them in fact. This is a nice pick, adding more Japanese flair to the mix.

AJA KONG

Every tournament should have a legend in their ranks who, despite being past their prime, can still hang with most of the younger generation. In another column I wrote a while back talking about another legend in women's wrestling, Bull Nakano, I recommended a match that Aja Kong had with her 25 years ago. So I was really surprised to find that Aja Kong is still wrestling here in Japan at the age of 46. This is not one of those sad sights of someone who clearly shouldn't be wrestling anymore - she's still out there kicking ass in her typical brawler fashion. She's currently part of a promotion called Sendai Girls, which is a much-smaller women's-only promotion in Japan, and is currently their reigning world champ, which is a testament to her ability to still go out there and work.

Dude, I actually saw Aja Kong wrestle once….IN 1995!. She was part of the Japanese team at Survivor Series that year. I didn't even remember that until I was looking stuff up for a column Steve did in the CF about his wrestling Bucket List. Talk about putting a veteran in the mix, she's got experience in spades.

Oh shit Aja Kong!!! I was VERY close to putting this incredible legend on my list, and I only held back because I haven't watched her recent matches and I wouldn't want to bring her in if she's not still going strong. A little research reveals that even at 46 she is able to smash her way through as many as 40 to 50 opponents a year still though, so I expect she's doing just fine! Aja Kong is genuinely one of the best of all time, and having her in a tournament like this would not only be a coup but it would be an absolute pleasure.

LEVA BATES

My list couldn't be comprised of only Japanese wrestlers, of course. Leva Bates is lovingly known as "Blue Pants" in the NXT world. While she doesn't have the skill of most of the ladies in mine or anyone else's list, she does have a connection with the crowd that goes a long way. She can easily play the role of the plucky babyface that everyone loves even though she'll be going through some tough competition.

Another person I am extremely glad to see make this list. Known to most as "Blue Pants", I came to love Leva in the independent setting, where her gimmick of employing extensive cosplay in her entrances and matches struck me as something incredibly fun. Add that to the fact that when the chips are down she is in fact a great wrestler to boot, and you've got a real winner of an entry here.

I love Leva Bates and I almost put her on my list but ultimately scratched her for some others. I think Degen nailed it perfectly when he said she is able to get an immediate connection with the fans. In her limited appearances in NXT, where she didn't even have a name, she had some incredible fan support. Glad she's been added here, but let's not call her "Blue Pants" anymore.

CHEERLEADER MELISSA

Cheerleader Melissa is known by seemingly a hundred other names - Raisha Saeed, Alissa Flash and currently Mariposa. This is because she's truly a veteran of the women's wrestling scene, having been a part of plenty of wrestling promotions throughout her career. She's currently wrestling in Lucha Underground, but has had stints in TNA, Stardom and probably every meaningful independent wrestling promotion in the U.S. She has plenty of experience and will certainly be able to work any style in the tournament.

Man, we all seem to be on the same wavelength at times here, as I struggled with who to grab from Lucha Underground, ultimately deciding only to take Taya. I've been a fan of Melissa for a long time, being both agile and strong. Just find the GIF of her continually ramming Sexy Star's head into the LU announce table to get a taste of her strength; just brutal.

Perhaps best known currently as Mariposa (hope I'm not spoiling anything for anyone), Melissa has a great reputation that is perhaps not fully on display with her more low key work in Lucha Underground. I'm not sure what it is that doesn't always click with her in that setting, but a more traditional tournament setting might be just the placer for her to shine once again.

SANTANA GARRETT

From what I've seen of Santana Garrett, she has a very similar career path as Cheerleader Melissa. She's worked in plenty of wrestling promotions out there, including TNA as Brittany and in NXT - somewhat unfairly as a jobber, but that's a separate argument to make. She's won championships almost everywhere she's gone, including being both the World of Stardom and NWA World Women's champion simultaneously. She's also a second-generation wrestler. With her success everywhere she's gone, she would surely work well in a tournament setting.

Known originally to me as Brittany in TNA, I've seen Santana here and there over the years and I'm never quite sure what to think. She's been impressive often enough that I always want to see more though, and I'd be curious what she could bring to the table in this setting.

Much like Miz, my knowledge of Santana comes strictly from her time in TNA, which really wasn't all that much. I've heard a lot of good things about her, and she might be one of those picks that would surprise people in the tournament, going a lot deeper than most would think.

EVIE

Evie is a New Zealand-based wrestler who has spent a large part of her career in that area, although she has also traveled throughout the world. She's currently signed to the WWE, and has only made a brief appearance in a squash match against Nia Jax back in 2015. But her work outside of the one NXT match, she's been pretty successful, winning tag team championships in some of the top women's promotions out there like Shimmer and Stardom. I also see her as an underdog, but someone who could still hang with anyone in this tournament.

Oh, she's one of the ones that Nia Jax destroyed in her early NXT days. OK, now I remember her. She has been signed to WWE Developmental as you said, so hopefully we'll get to see a lot more of her.

I swear I've seen Evie before in SHINE but I'm not coming up with much mentally. I vaguely remember liking her and she has a good reputation, so I'm all for seeing what she has in store.

PAIGE

Even though Paige is still a part of the WWE roster, she hasn't been seen in months, meaning a tournament would be a perfect place to have her re-debut, so to speak. Unfortunately, she was lost in the shuffle when the new batch of women wrestlers were called up from NXT, and her image has been a bit beaten down in 2016 due to her real life (which I think is absolutely silly, but I digress). Her stock has gone down significantly, but she's still super-young (24 years old) and has plenty of talent and appeal to climb back even higher than before.

Ah, a very interesting choice here! For her situation outside the ring as much as in. I never fully bought the hype with Paige, and I think WWE has done well to transition the focus to performers with a larger upside, but Paige does have a certain something and it'd be fascinating to see her re-enter the fray after the ups and downs she's been through. My gut says there could be a very interesting character coming out of her real life circumstance, but I suppose we will have to wait and see what really happens.

Man this is a choice that came out of nowhere for me. I know she's currently recovering from an injury, so the timing of the tournament would be important to her inclusion. More so however is her current relationship with the WWE and her involvement with one Alberto El Patron. It seems to a lot of people that Paige may have gone off the rails a bit, but who knows. I think Paige was better in NXT than she was on the Main Roster for sure. A tournament setting, and a pissed off Paige could make for some interesting matches.

So that wraps up our picks for today. That brings our total to 18. Tomorrow I will reveal my picks, the final 7, as well as the three choices for the Tournament winner. Then YOU THE READER will have a chance to vote on who wins the tournament. Don't forget, hit us up below with your comments and such. We always like to hear what you're thinking.

Until tomorrow,
Rob, Miz and Degen Out!






Part 2



Welcome back folks! Yesterday, with the help of Mizfan and Degenerate, we started selecting the names WE WOULD pick if tasked with fielding the WWE Women's Tournament. Of the names selected, four were chosen by more than one of us. They were:

IO SHIRAI
TAYA VALKYRIE
KAIRI HOJO
SARA DEL REY

Today, we'll look at the picks coming from the one and only MIZFAN



MIZFAN'S PICKS



JESSICA HAVOK

I can't believe I almost forgot to include this incredible performer! I am a lover of women who can play the monster role, and Havok fits that description perfectly. She gives off an explosively brutal vibe, and has the size and offense to back it up. I've dug her tremendously ever since she busted into TNA and started wreaking destruction, and I think they're crazy for not keeping her on longer but digging through her independent career is just as rewarding. Havok is a must in my mind for a list like this.

I caught some of Jessica Havok's TNA Knockouts championship reign, as well as her facing a returning Awesome Kong in a steel cage. She reminded me of some of the bigger women in Japan during the 80s and 90s, which is a good thing. She just looks like she can annihilate everyone in her path.

I'm not going to lie, I'm not a fan of Havok's at all. I wasn't impressed with her in her TNA run, even though it appears she was not handled all that well. My problem with Havok seems to be her attitude outside of the ring. In a tournament setting like this I'd worry she'd go into business for herself. She was never on my radar at all.

ROSEMARY

Easily the best member of Decay, one of the few things even TNA haters can agree is actually not too bad, Rosemary is not only great in terms of character and presentation, but we've seen recently she's in fact very skilled in the ring as well. If anything she seems to be underutilized in that department. If she came into this hypothetical tournament with gimmick fully intact, I think she would made a big immediate impact (no pun intended).

You know, I almost put Rosemary on my list, but like you did with Taya, I figured that you'd have her covered. DECAY is a crazy group if you think about it. You've got the veteran Abyss, Crazzy Steve who started as a clown, and this Marilyn Manson-esque character in Rosemary. At first I thought she was just kind of a valet of sorts, but the more she got involved the more impressed I was. Her recent matches with Jade have been really good. I approve of this choice.

When I caught the recent "Delete or Decay" show put on by Matt Hardy, I was instantly drawn by Rosemary. When I started to see more about her in TNA, she's set up a very great character for herself along the way. From that perspective alone, she's above a lot of the performers in this group.

KIMBER LEE

One of WWE's most recent and best signings, I knew immediately I had to include her here after the phenomenal 2016 she had. Be it CHIKARA, SHIMMER, Beyond, AAW, or any of the other many, many places Kim worked, she shined in literally every possible scenario and even held the top title of CHIKARA for much of the year. I hate to lose Kim from the independent scene, but I know she's going to kill it in WWE.

I've only recently heard of Kimber Lee when she won the top championship in CHIKARA. Looking back on her career, it seems like she's killed it all over the indies, and will most likely do well as a recent WWE signee.

Her name is punny. I like that in a wrestler.

JADE/MIA YIM

The other pick from the TNA side (and it probably would have been three, if Gail Kim was not very possibly retired), the former Mia Yim is a talent who has been impressing people for years and deserves to have as many eyes on her work as possible. A genuine kick ass performer with a lot to offer, Jade brings too much to the table to possibly be left by the wayside.

I saw plenty of Jade when she started her TNA stint, and she definitely was one talent I wished was in a bigger stage. She has an interesting look and can really go inside the ring.

I like Jade a lot, and I really feel like she's just starting to show her true potential in TNA. For the longest time she got stuck in the Dollhouse with Taryn, Marti, Rebel and then the ill-placed Awesome Kong. She never really got to show her stuff. Now that she's on her own, I'm seeing a lot more in her than I'd been aware of.

IVELISSE

In Lucha Underground, Ivelisse has long been the true female star of that promotion in my eyes, and remains one of my absolute favorite people to watch from that neck of the woods. Bringing with her an aura of genuine badass attitude that she can back up in the ring, Ivelisse would be a fitting crown jewel for just about any women's division on the planet.

You know, I love Ivelisse, I really do. I think the WWE made a mistake letting her go from NXT when they had her, but damn is she injured a lot. I really do feel bad for her, because the girl has talent coming out her ears. She was easily the top Luchadora in Lucha Underground until the numerous ankle injuries caught up to her. We're now in Season 3 and she's been seen very little in the past 2 seasons. I actually feel as though Sexy Star's Title win might have been hers had she not gotten hurt the week before, considering her ongoing storyline with Catrina. I had to pass when thinking of my selections.

Both Rob and Mizfan turned me on to Ivelisse. My experience with Lucha Underground has been minimal. I had been aware of Sexy Star and enjoyed her work, but Ivelisse is ahead of her when it comes to the work in the ring and her persona.

MEIKO SATOMURA

A legend in joshi and one of the best wrestlers working today, in my opinion, Meiko Satomura is an incredible performer in basically every respect. A bone rattling striker, an expert technician, a true veteran in terms of building and structuring a match for maximum potential, Meiko can essentially do it all. At 37 years old she would be one of the most experienced women to work in WWE, but god knows her influence alone could be valuable for just about any wrestler on earth right now, not to mention the salivating dream matches she could have.

I just discovered the amazing talents of Meiko Satomura when doing some research for the column I wrote about Io Shirai and Kairi Hojo. She's just amazing in all aspects of the wrestling game and I feel is one of the best in this group to help elevate a lot of other talents even higher by working with her.

Sorry guys, I got nothin'. This is why I asked both of you to assist in the selection process. Unfortunately, my knowledge of Japanese wrestling is limited, albeit greater than it was 6 months ago. I'll be checking out many of these names in the future, and Satomura sounds like a really solid one.

HEIDI LOVELACE

Everything I said for Kim, multiply again for Heidi Lovelace, one of my absolute favorite wrestlers to watch in all the world. A world class bumper and seller capable of hooking in any crowd and taking any chance to get the match over, Heidi also holds in her back pocket some of the best offense around today, particularly when it comes to creative striking. I am hopeful for Heidi to have a very, VERY high ceiling in WWE, and a focus on her would be something that would really draw me into the weekly programming again.

Your praise for Heidi both here and in other conversations speaks volumes towards her inclusion. It seems as though the WWE finally saw what it appears a lot of people had already seen since they have signed her along with Kimber Lee to developmental contracts. It will be very interesting to see how quickly they get put out there with the NXT Women's Division depleted. Good choice for the tournament.

I've only caught a few glimpses of Heidi Lovelace by YouTube clips or GIFs of some of her very unique move set. She looks really crisp in the ring and it seems like she's mixed it up with both women and men quite a bit, so I'm sure she's ready for anything thrown her way in a tournament like this.

So that's it for Mizfan's picks. We're now up to 11 names in our tournament. Tomorrow, we'll add 7 more, as DEGENERATE takes the floor to announce his selections. The dude lives in Japan, so expect some foreign flavor in his choices. He had a couple surprises for us too.

Again, thanks for reading. We'd love to see who you'd put in YOUR tournament, so go ahead and leave us a comment below. And if you haven't followed me on Twitter, do so at the link below.

Until tomorrow,
Rob, Miz and Degen Out!






Part 1



What would you do if Triple H came to you and asked you to help choose the participants for the WWE Women's Tournament? Who would you pick if you had access to EVERY woman wrestler on the planet, no exceptions? Those are the questions I posed to two of Lords of Pain's most decorated columnists as I ventured on this journey. Let me introduce you to my partners in this endeavor.

Mizfan is a 9-time Columnist of the Month and LOP Hall of Famer. His tastes are quite varied in the world of professional wrestling, but most often fall outside of the WWE machine. He's our resident CHIKARA expert and fellow fan of Lucha Underground.

Degenerate is a 4-time Columnist of the Month, current CF Columnist of the Year, as well as an LOP Hall of Famer. He currently resides in Japan, where he's been able to attend events from many Japanese promotions.

Here's how this worked. The three of us independently picked 10 women from all over the globe to compete in OUR WWE Women's tournament. There were some duplications in our choices and we ended up with 25 unique names which left us with a 24-Woman Tournament and one alternate. That would leave us with a Triple Threat Finale, and in fact we each picked a different woman to win. At the end of this thing, you the reader will pick the winner from our choices. Today we'll look at the women selected by at least two of us, making them the blue-chippers of the tournament.



Multi-Selected Women



IO SHIRAI (selected Mizfan, Degenerate and myself)

A pick from the world of joshi, Io is someone who popped up on my radar in an unusual place, Lucha Underground, but I fell in love with her daring style right away. Fearless in the face of any punishment and willing to pull out some truly crazy offense, Io is someone who has the potential to really blow an audience away on any given day and would be a phenomenal pick up for a tournament like this.

Io Shirai is a part of Stardom in Japan and currently holds the World of Stardom Championship (their top title) as well as being one-third of the Artist of Stardom Champions (their trios title). I wrote about her briefly in a column a few months ago. Since then, I've seen plenty more of her matches and also had the incredible privilege of seeing her perform in person a few weeks ago. Every match I see of hers makes me an even bigger fan. She's incredibly athletic with her high-flying complementing her stronger style of offense. She recently turned heel and I think that's going to bring even more personality out of her. I'm sure this will probably get some opinions on it, but I'll go out on a limb right now and say that she is the best female wrestler in the planet right now.

My knowledge of Shirai is based off of Degen's column, and her one appearance in Lucha Underground as Hitokiri, a member of the Black Lotus Triad. What I have seen of her however is pretty amazing. She's a high-flyer that also has amazing striking ability. Her match against Pentagon Dark was a stunner, with both competitors pulling out all the stops. I feel like Shirai could steal the tournament.

TAYA VALKYRIE (selected by Degenerate and myself)

Taya Valkyrie is currently involved in Lucha Underground, but the main reason why I'm including her here is because she's currently Mexico's AAA Reina de Reinas champion - since August 2014. She's approaching 900 consecutive days as AAA's top female, which is super-impressive any way you slice it. She's also a solid hand in the ring, which shouldn't be much a surprise since she was trained by Lance Storm, who has a knack of training some really good wrestlers. She's another person with enough experience to mesh well with others.

Without a doubt I had to dip into the Lucha Underground roster, and my choice is La Wera Loca herself, Taya Valkyrie. The crazy blonde has done nothing but impress in her time in Lucha Underground, as well as her time in AAA. She's deceptively strong, and has a very impressive move set. Of all the impressive women in LU, Taya would be my first pick each and every time.

When I was making the HARD choices of who to cut on my list, I admit it was easy to take Taya off because I knew Rob would make sure she still made it on. Taya is indeed awesome, I don't think she can quite top Ivelisse on my list of Lucha Underground women wrestlers, but she's a very strong number 2. Considering how credible she looks even in intergender encounters, she would be a force to be reckoned with when put with just the ladies.

KAIRI HOJO (selected by Mizfan and Degenerate)

One of the premiere members of Stardom and among the most successful joshi wrestlers working today, if you haven't seen Kairi bump and throw herself around the ring you are really missing out. A natural babyface of rare talent, Kairi brings a tremendous amount to the table and would have no problem winning over a crowd in spite of any language barrier. I'm wary of WWE and their signing sprees taking talent away from the rest of the scene, but I have to admit Kairi would actually probably be a great fit in WWE with even a modicum of decent booking.

Kairi Hojo is also a part of Stardom in Japan, and is their Wonder of Stardom Champion (their secondary championship). I also briefly spoke about Hojo in the previously mentioned column. For most fans that don't follow Stardom, she's probably best known for her incredible-looking top-rope elbow drop. But don't let one move fool you - she can slug it out with anyone. I've sort of been likening her style to a mid-90s Shawn Michaels, in the sense that she is especially resilient in both dishing and taking beatings from her opponents. The insane part here is that she probably hasn't hit her prime yet - she's only 28 years old and has been in the business as a pro for only five years. Top that with her eclectic entrance, dressed as a pirate complete with periscope and ship's steering wheel (which is amazing to see in person), and you have someone that you'll be drawn to instantly.

I'll be quite honest, I've got little knowledge of Hojo outside of the column that Degen wrote, but what I've read makes her sound like a definite for the tournament. Plus she's a damn pirate. You can't beat that.

SARA DEL REY (selected by Mizfan and myself)

There was one name I absolutely knew I had to bring on board, someone who has been lauded for her substantial backstage contributions but who deserves to step into the limelight herself, the incomparable Sara Del Rey. THE gold standard in women's independent wrestling for many years, Sara Amato has been utterly invaluable to WWE in terms of rehabbing their women's division with her backstage and training influences, but at 36 years old I have no doubt whatsoever that she could still have a lot more to offer, especially considering she was one of the best wrestlers in the world at the time of her defacto retirement. I want, perhaps NEED, to see this woman return to the ring, her backstage work be damned!

Much like Mizzie, I couldn't NOT put Sara Del Rey in the tournament. A legend in women's wrestling, Del Rey has helped shape the current crop of females in the WWE, and she's done so with amazing success. The one thing we haven't seen her do though is wrestle. This would be the chance for the world to see Del Rey at shine one more time.

I've heard about Sara Del Rey for so many years despite not following women's wrestling as much as I have recently. She's worked just about everywhere, and her current role in the WWE as a trainer (and the amazing results after she joined) is a testament to her abilities.

So those are the competitors picked by at least two of us; the top draft picks if you will. That's a pretty damn good start to the tournament, but we still have 21 more names to go. Tomorrow we look at Mizfan's unique 7. We'll wrap this up at the end of the week with our selections for the finale and your chance to vote on our winner.

As we go along, hit us up below with your choices, as well as any comments, questions, etc. We'll see how close you guys get to what we have in mind.

Until tomorrow,
Rob, Miz and Deg Out!




Chair Shots Presents: 1218 LBS
Chair Shots Presents: Great Balls of Fire- Several Intriguing Matches and One That's Not
Chair Shots Presents: Is Impact Wrestling About to Start a Turf War?
Chair Shots Presents: An NXT Live in Bel Air Experience
Chair Shots Presents: The MITB 4WD Review
Chair Shots Presents: The Lucha Underground Cueto Cup (32-Luchador Tournament)