---



Chair Shots Presents: Did TNA Really Just Let the Hardys Walk?


By Rob Simmons
Feb 28, 2017 - 1:01:34 PM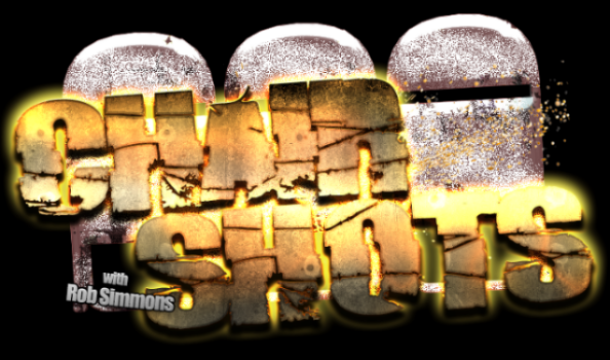 Banner by Trey Cox Graphics



As we approach Wrestlemania season, the wrestling landscape is full of stories and predictions of things that could potentially happen over the next few months. Yesterday however, one of the biggest stories of the week broke, and it didn't involve anything in the WWE. From the looks of things, Anthem and TNA have parted ways with the Broken Hardys, due in large part to what appears to be another corporate disaster.

We've known for some time that the Hardys contract was expiring. Most people thought that Anthem and TNA would be foolish not to try to keep Matt and Jeff, as from an outsider's viewpoint a large portion of the TNA audience has been drawn in to find out what craziness the Broken Brilliance of Matt Hardy would come up with next. I know that's definitely one of the main reasons I've been watching. It appears that contract negotiations have been going on as far back as last December, with a deal almost finalized, but for some reason feet were being dragged in regards to a few minor requests that Matt and Jeff had.

One of the sticking points appeared to be "creative control." Matt and Jeff wanted to have control over their characters, and apparently that was met with a definitive "NO," which really makes no sense considering they already had control of their characters up until this point. At that point, their lawyer was told to "let them go to the WWE then." That is about the stupidest thing anyone could say at that point, and ultimately another one of the disastrous business decisions that TNA continues to make. Why would you tell arguably your biggest draw to just leave and go back to the one company that continues to snatch up the people you've already disrespected in the past?

This isn't new either. We all remember what TNA did to AJ Styles, the man who basically helped put TNA on the map. He was given a low-ball offer to stay, and when that was rejected TNA basically showed him the door. We all know how that worked out don't we? AJ went on to become a huge star in Japan, and now is one of the top guys on Smackdown in the WWE. But you could almost form a roster with big names that TNA has let go, from Bobby Roode to Samoa Joe to Austin Aries and that's just the guys that went to the WWE. Others have left and wrestle in Ring of Honor, like the Motor City Machine Guns. Most recently, Drew Galloway and TNA parted ways as well, and while Galloway isn't exactly an A-List guy, he's certainly improved greatly from his early days in the WWE and will land on his feet somewhere.

But if you look at the Hardy's contract demands, they really weren't all that ridiculous. They wanted a 1-year extension, which isn't bad because Matt and Jeff are both nursing bodies that have been through the ringer over the years. TNA wanted two years. We already talked "creative control," but is that really that big an issue considering it's been their minds that have gotten eyes on the product as it is? Then there's the little wrinkle that Anthem and TNA allegedly tried to slip in the contract; 10% of any money the Hardys made OUTSIDE of TNA. That's a ballsy move right there isn't it? Anthem legitimately asked for money that Matt made NOT working for them. It's no wonder that his lawyer told him he'd be an idiot to sign.

So with the contracts set to expire on Wednesday and tapings scheduled for Thursday, TNA is now scrambling trying to figure out what to do as their current Tag-Team Champions, who've been accumulating titles world-wide, will no longer be part of the company. Matt's wife Reby, who has never been shy about her feelings, called the contract negotiations "straight fuckery" and threatened to melt the belts down and make jewelry out of them. I can't blame her this time, and I rarely agree with anything Reby says. TNA flat out slapped the Hardys in the face, then kicked them below the belt. These are two men who are one of the best tag-teams in history and have created something that's bringing people to TNA that might not have come otherwise.

And they just let them walk.

Then what's next for Matt and Jeff? The WWE has already expressed interest in their return, but the question will be once again over "creative control." With Vince being so tight about giving up that power, how much of the Broken Hardy universe would they actually be allowed to bring to the WWE? I would doubt we'd see things like Total Nonstop Deletion occur, with entire shows being filmed at their compound. In fact, the Hardy compound footage might be DELETED all together. There would have to be quite a bit of negotiation between the two sides as too how much Matt and Jeff get to do on their own. The length of the contract would be another issue. WWE could certainly ask for a longer deal, but with more limited dates as that's been something they've been prone to do as of late. I don't know how many miles their bodies have left in them, so something like that would certainly be on the table.

The upsides though are pretty fantastic, as Matt has already had interactions on Twitter with both the New Day and Bray Wyatt about meeting them down the road. Programs with both teams would be quite entertaining, assuming it's the Broken Hardys that we would see and not just the Hardy Boyz. But let's go one step further shall we? What would happen if the Hardys show up at Fastlane, or Raw the following night, with all their titles in hand INCLUDING the TNA straps? Could we have another Madusa moment when she threw the WWE Women's Title in the trashcan? While that is highly doubtful things would happen that fast, the WWE Universe would lose their collective minds if they showed up.

Matt and Jeff are scheduled to wrestle the Young Bucks on April 1st in Ring of Honor, but should the WWE sign them I suppose that could be worked out. If I were the WWE, I'd certainly strike while the fire is hot. The Broken Hardys are fire right now, and wasting any considerable amount of time bringing them in could cool off the interest. I think the question though for the WWE is more if, then when. I'd be very surprised if we don't see the Hardys back in the WWE for their final run in professional wrestling, and with the possibilities on the table that might just be a hell of a lot of fun.

But seriously TNA, what the hell?

What do you think folks? Hit me up below with your questions, thoughts, comments, etc. and if you haven't followed me on Twitter, hit me up at the button below.

Until next time,
Rob Out!




Chair Shots Presents: 1218 LBS
Chair Shots Presents: Great Balls of Fire- Several Intriguing Matches and One That's Not
Chair Shots Presents: Is Impact Wrestling About to Start a Turf War?
Chair Shots Presents: An NXT Live in Bel Air Experience
Chair Shots Presents: The MITB 4WD Review
Chair Shots Presents: The Lucha Underground Cueto Cup (32-Luchador Tournament)