---

Chair Shots Presents: Could SAnitY Be Everything the Wyatts Should Have Been?
By Rob Simmons
Apr 25, 2017 - 9:44:54 AM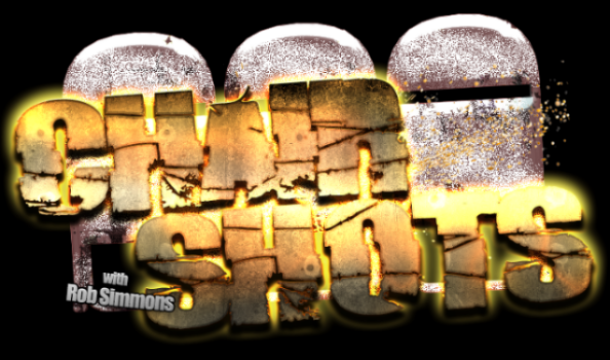 Banner by Trey Cox Graphics



The wrestling stable has been a constant presence in professional wrestling since its early days. Groups like the Four Horsemen, the Dangerous Alliance, Evolution, the nWo and Degeneration X are legendary in the business. But what happens when you add an unpredictable element to a stable, something slightly crazy or bizarre? Then you come up with groups like Kevin Sullivan's Dungeon of Doom, the Brood/Ministry of Darkness and most recently Decay and the Wyatt Family. Adding the right mix of athleticism and dementedness is a delicate balance, but when done correctly it brings excitement and unpredictability to the squared circle.

It takes a steady hand to get a group like this right. If you don't go far enough, they become just another group of wrestlers. Go too far, and it borders on the ridiculous. For a time, it appeared that the next group to strike that balance would be Bray Wyatt and his Family, as their time in NXT generated quite a buzz; so much so that when they debuted on the Main Roster, the wrestling world was quickly drawn into the presence that they brought forth. The problem the Wyatts encountered was that the WWE never really got the mix right, continuing to tamper and tweak their characters hoping to finally land on the right combination. Bray Wyatt's promos became rambling messes, which after a while became quite a bore. The supporting members of the Family, Luke Harper and Erick Rowan never really became much of a threat, losing more often than not. The group was split up, then put back together, and then added a new member in Braun Strowman. None of it seemed to work. Then with the Superstar Shake-Up, the Family was split up once again, presumably for good with Bray Wyatt and Braun Strowman on Raw, but no longer affiliated, and Erick Rowan and Luke Harper on Smackdown where they'll unfortunately find little to do.

Somewhere along the line, the train went off the rails and never recovered.

Yet you have to look no further than NXT to perhaps find the stable that could be everything that the Wyatts should have been, and more. Not so long ago, during the Dusty Rhodes Classic, the newest group to invade the WWE made their presence known; the group known as SAnitY. Former TNA World Champion Eric Young invaded NXT with his group that might just have the mix exactly right. They're crazy, but they're not TOO crazy. They're manic, but not TOO manic. Add to that the fact that they're all incredibly talented and you have a group that could take the WWE Main Roster over when the time is right, and I mean totally take over.

Eric Young is a former TNA Grand Slam Champion, and one of the most decorated wrestlers in TNA history. He's always been a little off-kilter, at one time even thinking he was a super-hero. Young is gifted in the ring, stronger and more agile than he appears at first glance. He's also slightly psychotic, walking a fine line between brilliant and brilliantly crazy. As the leader of the group, Eric has surrounded himself with a stable of wrestlers that compliment his style as well as open up a world of future opportunities within the WWE.

The original group consisted of Sawyer Fulton and Alexander Wolfe, but with an injury to Fulton he was quickly dispatched from the group and replaced with Big Damo, now known as Killian Dain. Wolfe and Dain are the perfect Sergeants at Arms for their General, flanking him with both speed and power and the unwavering task of protecting their leader at all costs. You could compare them in theory to Rowan and Harper for Bray Wyatt, but where Rowan was always the weak link of the group, SAnitY doesn't have that problem. They already removed the weak link in Fulton, a member who not only cost them a match in the Dusty Classic but got injured as well. His replacement, Killian Dain may be the diamond in the rough, a 322-lb monster who can move like a Cruiserweight. Together, they form a formidable tag-team that could very easily capture either the Raw or Smackdown Tag Team Titles while their leader makes his mark in the Singles division.

You'll notice that I've not yet mentioned the fourth member of SAnitY, and I've not done so for good reason. One of the things that the Wyatt Family was always missing was a female; a member that could take their unit across borders and influence the Women's Division as well. While the story of Sister Abigail's power permeated the Wyatt lore for years, it never amounted to anything more than a figurehead that may or may not have existed. And where Sister Abigail never existed, Nikki Cross most certainly does, and does so with reckless abandon. Cross has not only made her presence known as an integral part of the group, but she's a definitive threat to the NXT Women's Title, already wrestling once for the belt in a Fatal 4-Way against Asuka, Billie Kay and Peyton Royce. Without giving away any spoilers, I'll just say that she'll get that opportunity once again, and I wouldn't be the least bit surprised if she captures the gold.

Singles Gold, Tag-Team Gold, Women's Gold are all within SAnitY's reach, both in NXT and eventually on the WWE Main Roster. They could presumably take over, but there's something missing.

Once upon a time, in Impact Wrestling, there was a little group known as Decay. They seemed to have the balance right as well. Abyss, who had been floundering around for quite some time was granted new life. Rosemary, their high priestess, led the craziness of her brothers while also capturing the Knockouts Championship. The final member of the group, Crazzy Steve, started as a clown in the ill-conceived group The Menagerie. It was only when he hooked up with Decay did he really flourish and grow as a competitor. Crazzy Steve announced this week that he was done with Impact Wrestling. Shortly after that, it was reported that he was signed to a WWE contract.

Guess who trained Crazzy Steve? That's right, Eric Young.

For those not familiar with Crazzy Steve, he's 5'10" tall and weighs in at 200lbs, which makes him a perfect fit for the Cruiserweight Division. Steve could be the missing piece of the SAnitY puzzle, and with his inclusion the group could, if allowed to, completely take over the WWE. And in my opinion this is something that the WWE should pull the trigger on, as it's something that hasn't been done in quite some time.

One of the major problems with the Wyatts is that they wanted to take over the WWE, but they never really won many matches, or even seemed to care about winning matches. Luke Harper won the Intercontinental Title, but it was during the time the Wyatts were split. Bray Wyatt won the Tag Team Championships with Randy Orton as well as the WWE Championship, but it amounted to nothing in the long run. The Era of Wyatt has been nothing more than a blip on the radar. This has been one of the major flaws in the Wyatts success; their inability to take over like they say they're going to.

When SAnitY debuts they need to take over, and they need to do it swiftly and decisively. They need to do it with purpose and strength. They need to be everything that the Wyatts should have been but never were.

The WWE has the opportunity to create the next great stable. They just need to be willing to do it. If they don't, well that might just be a sign of IN-SAnitY.

What do you think folks? Hit me up with your thoughts, question and comments below. As always, thanks so much for reading. The column is really taking off lately and I have all of you to thank for that. It is much appreciated. Be sure to follow me on Twitter at the link below if you haven't already.

Until next time,
Rob Out!




Chair Shots Presents: 1218 LBS
Chair Shots Presents: Great Balls of Fire- Several Intriguing Matches and One That's Not
Chair Shots Presents: Is Impact Wrestling About to Start a Turf War?
Chair Shots Presents: An NXT Live in Bel Air Experience
Chair Shots Presents: The MITB 4WD Review
Chair Shots Presents: The Lucha Underground Cueto Cup (32-Luchador Tournament)