---

Chair Shots Presents: An NXT Live in Bel Air Experience
By Rob Simmons
Jun 21, 2017 - 6:53:46 AM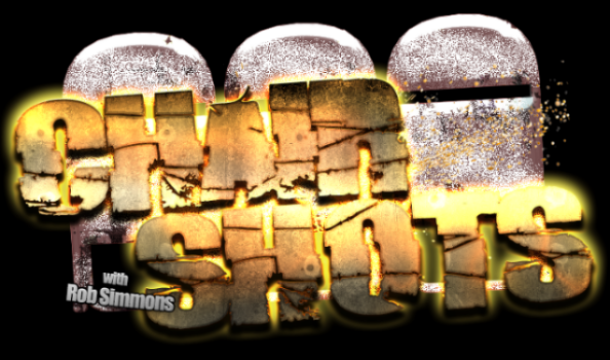 Banner by Trey Cox Graphics



I'm a wrestling guy. I think that's pretty obvious by now. I've seen countless show over the years, but over the past couple of years the people I used to go see live events with has diminished. Yes, recently I realized another friend of mine was into wrestling (Hey Jason!) but until then I didn't have anyone to go with anymore. That was until my 11-year old daughter Josie started getting into wrestling. She's a fan of Drago in Lucha Underground, and several of the NXT women wrestlers. So last year I took her to her first show when they came to Baltimore for the first time. She had a blast and was super-excited when I presented her with tickets to this past Friday's show as her Elementary School graduation present. So me and my mini tag-team partner made the trek to Bel Air, MD for NXT's second appearance in the state.

The show wasn't nearly as packed as the first one, with quite a few empty seats, but the crowd was no less enthusiastic. We were in the second row of the section just past ringside, but there's not a bad seat anywhere in the venue. The show started at 7:30 and ran about 2 ½ hours. Josie was excited to see Asuka again, but more excited to see her new favorite, Ruby Riot. She'd have to wait a bit for that, but we had a blast along the way.

HEAVY MACHINERY VS. TINO SABATELLI & RIDDICK MOSS

This was our first real exposure to Heavy Machinery, and let me tell you that both Josie and I became immediate fans. These are two guys that just look like they're having fun in the ring. Tucker and Otis are a bit of a throwback team; just two big dudes wreaking havoc in the squared circle. Moss & Sabatelli aren't awful, but they're not going to amount to much either. This was basically a showcase for Heavy Machinery, who appear to be on a collision course with two guys we'd see later in the night, The Authors of Pain.

The match itself was fun, with a few comedy spots along the way. Josie was impressed with the size of HM. I took the pic below during the match and tweeted it out, and Tucker Knight later used my pic in a tweet thanking the fans for a great night in Bel Air. I thanked him for using it, and he replied back, so kind of a cool moment for this guy.

WINNERS: HEAVY MACHINERY










EMBER MOON VS. NIKKI CROSS

The NXT Women were up next and Josie was on her feet. This was a match that could be on any NXT Takeover and blow the roof off the place. It's good to see Ember back from her injury, and she looked better than ever. However, my voice was firmly behind Nikki Cross. This is a woman with unlimited potential and could really shake up the Main Roster Women's Division when/if she gets called up with the rest of SaNiTy.

The match was back and forth, with some really good spots along the way. Both women got in their share of offense, and a dueling "Ember Moon/Nikki Cross" chant started in the arena. Josie and I were on the Nikki Cross side of things. Both women seemed very appreciative of the support they were receiving, and the match brought our first "NXT, NXT" chant of the evening as well. Ember finished it off with an Eclipse from the turnbuckle right in front of us. It really is a stunning move. Good stuff from both women

WINNER: EMBER MOON

VELVETEEN DREAM VS. ALEISTER BLACK

I'd seen tweets about the new Velveteen Dream gimmick, but this was my first look at it. I must say, with some tweaking, there's real potential here. Dream, a somewhat local guy, said he used to like Baltimore "until ya'll burned down that CVS." Real heel heat from that line, and very well delivered. Alas, he was about face a Black-Out, as the former Tommy End made his way to the ring. Josie commented that Dream looked like Prince, which is kind of accurate actually.










This was surprisingly good, as at first I thought we'd see a squash, but Dream got in quite a bit of offense. I was very impressed with him, considering his young age and experience. I think in time that he could be a real star. However, Aleister Black is ALREADY a star, and there's not much more to do until he's ready to get called up. In person, Black's kicks are brutal, and he practically decapitated the Velveteen Dream with the Black Mass. I was very impressed with both men in this match.

WINNER: ALEISTER BLACK

SANITY VS. AUTHORS OF PAIN (NXT TAG TITLES)

Eric Young and Paul Ellering were both absent from this one, as were the new versions of the tag belts. AoP were hauling around the older belts, which I guess are on the live tour. Killian Dane and Alexander Wolfe represented SAniTy, and surprisingly got a good cheer from the crowd despite this being a heel vs. heel team. We'd seen AoP before, and Josie didn't much care for them then either. She zoned out a little during this one, as neither team caught her attention.

Killian Dane is a beast, and quite agile for such a big man. He carried most of the offense for his team, while Wolfe took most of the beating. There wasn't much to say about this one other than big man offense took center stage. AoP looked a bit sloppy, and the chemistry of the teams was never quite there. OK match, but nothing to write home about.

WINNERS: AUTHORS OF PAIN

DREW MCINTYRE VS. ANDRADE "CIEN" ALMAS

Almas hit the ring first, and immediately played up the heel heat with the crowd. The returning McIntyre came out to great applause. It really was nice to see him back, despite not having his old music accompanying him. McIntyre is a giant of a man; very tall and solid. He's quite the intimidating presence. Josie got excited at first because she thought Almas' music was No Way Jose's and she really liked him last time we saw him.

Almas is much better as a heel than as a face, and managed to hang in the match for a bit despite being dwarfed in size by Drew. McIntryre would eventually pick up the victory and celebrated at ringside with the fans, walking around the ring twice, getting in as many hand slaps as he could. As he left he turned and thanked the fans; a man that truly looks happy to be back in a WWE ring.

WINNER: DREW MCINTYRE

KASSIUS OHNO VS. CEZAR BONONI

Bononi came to the ring with no entrance video, generic music, and an introduction that was met with a "Who are you?" chant from the Bel Air crowd. Honestly, I had to look up who it was after the show, because I had no idea. No worries though, pretty sure you won't need to remember him for long. Kassius Ohno's music hit and Josie was on her feet. It's a catchy as hell song, and Jos was singing it days later. Despite the former Chris Hero still being solid in the ring, I still can't help look at him and wonder what happened to his physique. Don't let it fool you though, Ohno can still do it in the ring.

Bononi was awful, and left hardly any impression on anyone. He kept banging his arms together in an "X" and the guy in front of me kept yelling at him "Are you hurt?" He would be later, as Ohno killed him with a Rolling Elbow that could be heard in the next state.

WINNER: KASSIUS OHNO

MANDY ROSE & SONYA DEVILLE VS. ASUKA AND RUBY RIOT

We were down to our last two matches and this was what Josie had been waiting for. Her two favorites were about to team up to take on the up and coming Rose and Deville. The heels made their way out first, led by the STUNNING Mandy Rose.

External Dad Conversation: She's relatively new. I don't know much about her. I've heard good things though.

Internal Grown-Ass Man Conversation: Good Goddam, she's freaking gorgeous. My, I wouldn't mind an Alexa Bliss/Mandy Rose sandwich. (See Exhibit A below)










Seriously, I took more pictures of her than anybody. Once the heels came out, Josie got on her feet screaming "RIOOOOOTTTT" as her new favorite made her way to the ring. Ruby has some incredible energy, and Josie was ecstatic, which brought a smile to this Dad's face. Asuka came out next, and despite having seen it live before, her entrance does not disappoint. No surprise that the crowd was firmly behind the face team, but what WAS a surprise was how good Rose and Deville looked.

Mandy Rose has a vibe about her. She's beautiful, but at the same time held her own in the ring. Ruby took most of the offense for her team, with Asuka only getting in the ring a couple of times. At one point she squared off with Sonya Deville, as both women traded kicks. Deville's actually looked BETTER than Asuka during part of the exchange, with both women hitting the mat after simultaneous kicks to the head. The face team was victorious, but seriously keep an eye on Deville and Rose in the future. Riot and Asuka tenuously shook hands after the match, teasing tension between the two. Fun match, and Josie's favorite of the night by far.

WINNERS: RUBY RIOT AND ASUKA

RODERICK STRONG VS. BOBBY ROODE (NXT TITLE)

It was time to get "Glorious" as one of the best in the business made his way to the ring to defend his (again old version) NXT Title against his current nemesis Roderick Strong. The live crowd sang along ferociously at Roode theme, and the Champ sucked in the accolades while his opponent waited for his shot. Josie and I were singing as well, but seriously, how can you not? As much as I like Roderick Strong, Bobby Roode is at the top of his game right now. One thing that stands out for me is that there is no wasted motion from Roode. It's all business, and he's very good at his business.










This is a match that we're bound to see in the future, so the live tour is probably a bit of a warm-up for what's to come. There was some really good action, and some unexpected comedy as well as the action spilled outside near a woman at ringside who practically passed out as Roode fell at her feet. She was being fanned by the guy next to her as she loudly squealed at the sight of the Glorious One. At one point back in the ring, Roode had Strong in a headlock on the mat and looked over at her and blew her a kiss. Once again she squealed. Roode was playing to the crowd and having fun doing it. This one was back and forth, and really good for the time they were given. Each man hit his signature moves, neither able to gain the pinfall. The end came when Strong was coming back in the ring and Roode kicked the ropes, causing Roddy to fall into the Glorious DDT, thus ending the match.

WINNER: BOBBY ROODE

Overall, this was a really fun show. The action might not have been as good as their first appearance in Maryland, but we got to see some new stars, as well as some returning favorites. My kiddo got to see her new #1 as well in Ruby Riot, which made it all worthwhile. So keep an eye out wrestling fans, because "What You Gonna Do When The Jos-ster comes for ya!"










Thanks for reading everybody. Hit me up with your questions, comments and thoughts below, and be sure to follow me on Twitter at the link below my name. As always, your support is greatly appreciated here at Chair Shots!

Until next time,
Rob (and Josie) Out!



Chair Shots Presents: 1218 LBS
Chair Shots Presents: Great Balls of Fire- Several Intriguing Matches and One That's Not
Chair Shots Presents: Is Impact Wrestling About to Start a Turf War?
Chair Shots Presents: An NXT Live in Bel Air Experience
Chair Shots Presents: The MITB 4WD Review
Chair Shots Presents: The Lucha Underground Cueto Cup (32-Luchador Tournament)