---



Chair Shots Presents: A Superstar Shake-Up Side by Side Comparison


By Rob Simmons
Apr 13, 2017 - 1:09:41 PM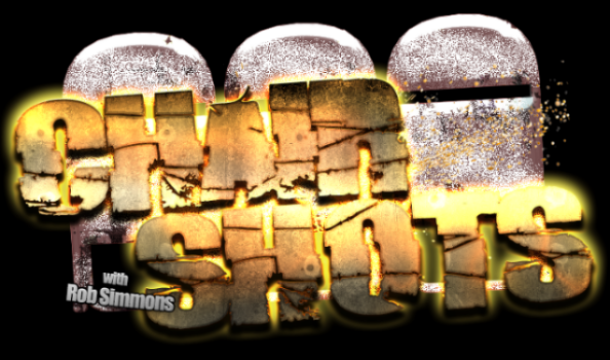 Banner by Trey Cox Graphics



Hey, did you all hear the big news? The WWE decided to have a giant shift of talent between Raw and Smackdown. You didn't hear about that? Just kidding, honestly I don't know how you could have missed it as it's been pretty much everywhere. On Monday and Tuesday Superstars randomly swapped shows with little to no explanation as to why. They just….did. Personally I'd have liked to have heard some explanations as to why selections were made, etc. I think it would have ultimately made it more interesting. Anyway, the talent swap in terms of numbers was pretty even. Today, I'll take a look at the side by sides and see who I think got the advantage.

WOMEN'S DIVISION

Alexa Bliss and Mickie James to Raw; Charlotte and Tamina to Smackdown

On paper, I think Charlotte's move to Smackdown is the absolute #1 biggest move of the shake-up. Charlotte is in my opinion the TOP overall talent to change brands, with an upside that seems to have no limits barring injury. Tamina however is a wild-card. She's never been great in the ring, but plays the enforcer role well. I'd have liked to see her show up on Raw and team with Nia Jax. I once pitched the idea on Twitter of giving Roman Reigns a pair of female "heaters" in Tamina and Jax. It would be one hell of a twist, but Tamina is on Smackdown.

Alexa Bliss is amazing and has come a long way in a short time. Her mic skills are above anybody on Raw, which still has a VERY small pool of female talent with just Bayley, Jax and Sasha remaining. Alexa will undoubtedly run circles around all of them on the mic, but putting her in the ring with Nia Jax would be disastrous. As for Mickie James, her return has been somewhat lackluster, as it's still being decided if she's a face or a heel. Her experience will be great for the young talent, but I don't see much more than that.

I just see Charlotte as the big win here, as she probably counts for 2 all by herself.

EDGE-SMACKDOWN

TAG-TEAM DIVISION

Slater and Rhyno to Raw; New Day and Shining Stars to Smackdown

This one's a bit of a no-brainer. Raw only picked up one team in the shake-up, probably due to the introduction two weeks ago of The Revival, but since they're not officially part of the swap, I can't factor them in. Slater and Rhyno and the Shining Stars basically cancel each other out. Neither have been on TV much, and despite Slater and Rhyno being former Smackdown Tag-Team Champions, they're really not a team that's going to set the world on fire. That leaves Smackdown's acquisition of The New Day as the final point. Sure, Big E. and company have gotten somewhat stale, but hopefully a change in scenery will also include a change in attitude. I'd love to see a heel turn perhaps, but probably not until the return of Kofi Kingston. The Smackdown tag scene is still somewhat anemic and could use another team or two, but this is a step in the right direction.

EDGE- SMACKDOWN

CHAMPIONS

Intercontinental Champion Dean Ambrose to Raw; US Champion Kevin Owens to Smackdown

This one was tough, because for me on paper Kevin Owens to Smackdown is the bigger advantage, but then you have to start thinking about the future possibilities and what COULD happen. Dean Ambrose, Seth Rollins and Roman Reigns are now once again all on the same show. Roman is struggling to get over with fans. Seth has gotten WAY over thanks to his Wrestlemania performance. Dean is a popular dude, despite his recent laziness in the ring. A Shield reunion is certainly not out of the question, and would benefit each and every member of the team. So despite Owens being phenomental in his own right, and a future program with AJ Styles would be outstanding, long term I think Ambrose is the better acquisition.

EDGE- RAW (BARELY)

THE "IT" COUPLES

The Miz & Maryse to Raw; Rusev & Lana to Smackdown

Smackdown was a better place with The Miz and Maryse. He was the MVP of that show for a number of months. Rusev basically became a punching bag on Raw, having little to no success for the better part of the last 12 months, BUT I'm hoping that Smackdown does for Rusev what it did for Raw. Unfortunately I think The Miz might now be in an unenviable position of being on a show that might not afford him the same chances that Smackdown did. I give Miz and Maryse all the credit in the world for reinventing themselves. It's truly been a remarkable run, and if anybody can keep it going on Raw it's them. With Rusev still on the injury shelf, I can't really imagine what's in the cards for him, but for some time I've been hoping for a "face" run, but me "hoping" for something doesn't outdo the Miz "doing."

EDGE- RAW

UPPER MID-CARD TALENT

Bray Wyatt to Raw; Sami Zayn to Smackdown

Before you start in on me, YES I'm considering Bray Wyatt an upper mid-card talent. Despite him being a former WWE Champion, his title reign, if you can call it that, was short and uneventful. It basically consisted of being beaten by Randy Orton in what was a rather forgettable match at 'Mania. I WANT Bray Wyatt to be more than he is, believe me I do. It's just seems as though the WWE really doesn't know what to do with a character as different as Wyatt. They broke up the family twice, then put Bray back together with Rowan, only to have Bray shipped off to Raw leaving Rowan alone again. There is unlimited potential in Bray Wyatt, but it's seemingly going to stay untapped.

Sami Zayn is another case of a guy with a ton of talent that hasn't seen his output measure up to most fans' expectations. He's become the guy that wins his share of matches, but can't ever seem to win the one that counts the most. This week on Smackdown was no exception, as he was pinned by AJ Styles on his very first night in his new home, losing out yet again on a title match. However, Smackdown does seem to be a better fit for Sami than Raw did, and with Bray never seeming to have a clear direction, I think that's all it's going to take.

EDGE-SMACKDOWN

LOWER MID-CARD/JOBBERS

Apollo Crews, Kalisto & Curt Hawkins to Raw; Sin Cara & Jinder Mahal to Smackdown

You know, I kind of want to write "Who Cares?" here. Crews has been botched since his debut and a move to Raw might actually be worse for him in terms of opportunities. Kalisto is a spot monkey who more often than not botches at least one spot a match. Curt Hawkins is…..a person. So yeah, are there really any upsides here?

Smackdown got Sin Cara, so they swapped one masked Lucha Dragon for the other. The only plus there is that Sin Cara will smack a bitch if things get testy backstage. Just ask Simon Gotch. Jinder Mahal is one step away from looking like The Abomination in the Incredible Hulk movie. That dude's got veins on his veins now. So, again I struggle to see any upside here. I do wonder about the people who are behind the "Push Jinder" movement, unless they mean to push him off a bridge or something. So I'm going to call this one even.

EDGE- NO ONE

ANNOUNCERS

Byron Saxton to Smackdown; David Otunga to Raw

The announce tables themselves are in dreadful shape at the moment. Raw's bright spot, Corey Graves, might be the only redeeming member of the whole lot. Michael Cole can be good, when Michael Cole doesn't have people chirping in his ear the whole time. David Otunga……why? I didn't think it possible that Otunga could be a worse announcer than he was a wrestler, but he's accomplished just that. The man comes off as an emotionless robot who occasionally tries to sound cool. Corey Graves thinks he had fun making fun of Saxton. He's going to have a ball with Otunga.

On Smackdown, you've now got Tom Phillips at the head of the table due to the Mauro Ranallo/JBL situation, who now has to deal with not only one of the biggest ass-hats in wrestling in JBL, but also an underwhelming Byron Saxton. I'm not going to get on a high horse about Layfield. All any of you have to do is read the incredibly large amount of press that's going around about his antics. He needs to go, plain and simple. Saxton at least tries. He may come off as phony and insincere at times, but unlike Otunga he at least seems interested. So while it's a small edge, it's still an edge.

EDGE-SMACKDOWN

So with the comparisons being complete, I actually give the edge to the "land of opportunity"

SMACKDOWN-4, RAW-2

Even if I did give the "No Contest" one to Raw, I still think that Smackdown got the better side of things here. Now time will tell who will ultimately make the biggest splash on their new brands, so this might need to be re-visited in 6 months or so to see how things played out. It seems as though the ratings spiked for the programs this week due to the shake-up, so that's a plus. And while it didn't exactly come off without its issues, namely a clear lack of explanations, it was pretty entertaining.

So what do you think folks? Hit me up with your questions, comments, etc. down below, and be sure to follow me on Twitter at the link under my name. As always, thanks so much for reading!

Until next time,
Rob Out!




Chair Shots Presents: 1218 LBS
Chair Shots Presents: Great Balls of Fire- Several Intriguing Matches and One That's Not
Chair Shots Presents: Is Impact Wrestling About to Start a Turf War?
Chair Shots Presents: An NXT Live in Bel Air Experience
Chair Shots Presents: The MITB 4WD Review
Chair Shots Presents: The Lucha Underground Cueto Cup (32-Luchador Tournament)